Writing
Danteworlds. Knoword | Expand your vocabulary! Painted Darkness a must-read for lovers of horror - The Book Nook -... Brian James Freeman is primarily known for his small, classy press, Lonely Road Books, which just published Stephen King's novella "Riding the Bullet," with the screenplay by Mick Garris included.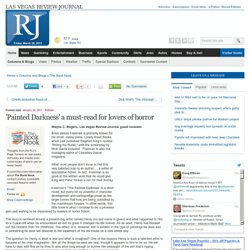 Freeman is also the managing editor of Cemetery Dance magazine. What most people don't know is that this very talented man is an author ... a writer of speculative fiction. In fact, Freeman is so good at the written word that he could give King and Peter Straub a run for their money. Freeman's "The Painted Darkness" is a short novel, but every bit as powerful in character development and cutting-edge prose as the larger tomes that now are being published by the mainstream houses. In other words, this little book is what I consider to be a priceless gem just waiting to be discovered by readers of horror fiction. 5 Freewriting Secrets for Being a "Genius". You've heard of freewriting, certainly.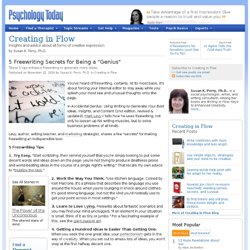 At its most basic, it's about forcing your internal editor to stay away while you splash your most raw and unusual thoughts onto the page. In Accidental Genius: Using Writing to Generate Your Best Ideas, Insights, and Content (2nd edition, revised & updated), Mark Levy tells how he uses freewriting, not only to loosen up his writing muscles, but to solve business problems of all kinds.
Levy, author, writing teacher, and marketing strategist, shares a few "secrets" for making freewriting an indispensible tool: Fifty (50!) Tools which can help you in Writing. Don't Miss Any Tips!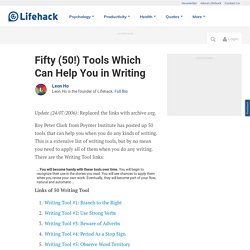 Like us on Facebook Close. Top 100 Speeches of the 20th Century by Rank.
---