Video Game Development
Index page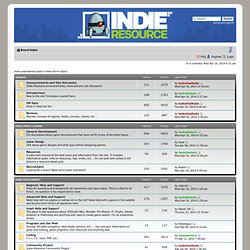 It is currently Mon Apr 01, 2013 1:10 pm Announcements and Site Discussion Indie-Resource announcements, news and any site discussion. 202 Topics 1832 Posts Last post by Jackolantern Wed Mar 20, 2013 5:39 pm Introductions New to the site? Introduce yourself here. 255 Topics 2427 Posts Last post by Jackolantern Wed Mar 27, 2013 5:09 pm Off-Topic Keep it clean but fun. 670 Topics 7032 Posts Last post by hallsofvallhalla Mon Apr 01, 2013 7:38 am Reviews Member reviews of engines, books, movies, videos, ect... 91 Topics 653 Posts Last post by hallsofvallhalla Wed Mar 13, 2013 7:15 am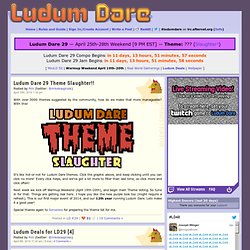 Whelp, that didn't work.
I often get email from people looking to get their first job in the game industry asking me for advice. What are companies looking for in candidates for entry-level programming positions? How come it's so difficult to land a job? I can't answer for the industry as a whole, but I can certainly tell you what I am looking for when trying to fill an entry-level programmer position. A few weeks ago, Joel wrote an article with advice for college students looking to become programmers. It was good, solid advice overall, but it was a bit too general, and it didn't apply very well to the games industry.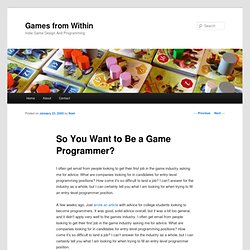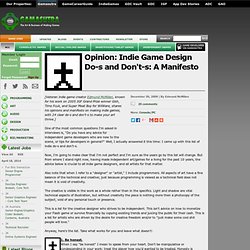 December 30, 2009 | By Edmund McMillen 22 comments More: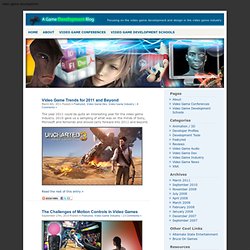 November 17th, 2008 Posted in Reviews , Featured | No Comments » A Digital Dreamer takes a close look at this gem of a PS3 game that every designer should take the time to play. We had heard a lot of great things about LittleBigPlanet for the Playstation 3 months before it was released.
Indiegamer Developer Discussion Boards - Powered by vBulletin