Crafts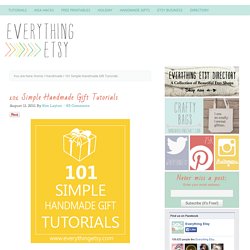 I have been surfing online more than 3 hours today, yet I never found any interesting article like yours. It is pretty worth enough for me.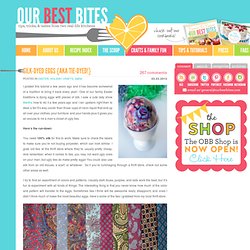 I posted this tutorial a few years ago and it has become somewhat of a tradition to bring it back every year!
The Science of Paperplanes
This photo originally appeared in FamilyFun Magazine
Spring Crafts: Spring Bouquet | Nature Crafts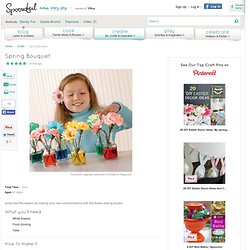 Crafts: Honey of a Hat | Homemade Hats
Outdoor Crafts: Little Grass House | Recycled Crafts - Recyclable Crafts for Kids - Recycling Craft Ideas
Bloomin' Buttons | School Crafts - School-Age Crafts & Art Project Ideas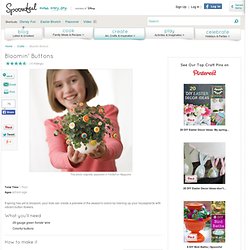 This photo originally appeared in FamilyFun Magazine Total Time 1 hour Ages school-age If spring has yet to blossom, your kids can create a preview of the season's colors by livening up your houseplants with vibrant button flowers.
Craft Ideas / Cheap + Easy DIY Crayons :) Chop up crayons with a butchers knife and organise pieces into colour groups. Place coloured crayons pieces into oven moulds. Put oven on to 250 degrees and melt crayons for 8-10 minutes. Leave to cool down.
Superhero missiles (for yourself on your back!) »Homemade Happiness - Life's a party!
Natuurlijk ga je deze superheldenweek als superheld naar school!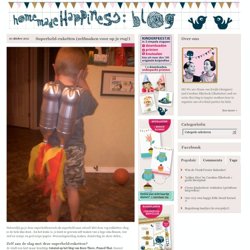 2011 Camp Craft No. 4: Wire mesh jewelry holders with beads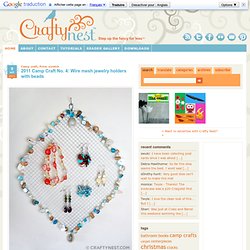 These jewelry holders were the one original camp craft idea I had this year. When I discovered the different types of hardware cloth and chicken wire stacked in the back of The Home Depot, my mind started churning out all kinds of projects I could make with them. Baskets and suncatchers were my first notions, but jewelry holders were more economical, practical, and fun for teenage girls.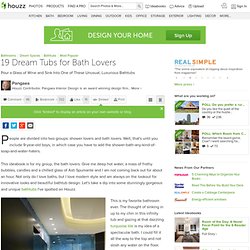 This is the photo that got me busy writing this ideabook. I had never before seen a glass-sided bathtub, and this one completely appeals to my minimalist tendencies.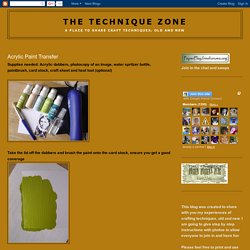 Supplies needed: Acrylic dabbers, photocopy of an image, water spritzer bottle, paintbrush, card stock, craft sheet and heat tool (optional)
Red felt bow diy tutorial http://duitang.com/ ... from flowerer heap of sugar in the network share
diy水晶球小狗 来自flowerer在堆糖网的分享
纸艺 - 堆糖专辑
[DIY] three-dimensional three-dimensional origami ornaments stars Shining stars ... love in a heap of sugar from hi_pp network share
堆糖网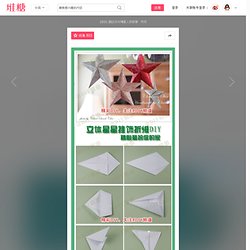 美丽的毛毡小房子灯diy教程http://duitang.… 来自flowerer在堆糖网的分享
mi. Lovely handmade packaging. Sugar from the mi-sharing in the heap
Pearl white felt flower is the birth of what? Sugar from flowerer sharing in the heap
Made with a felt flower from flowerer heap of sugar in the network share
Mon carnet: valentine: paper flowers
折纸樱花http://duitang.com/s/18a19fc0157… 来自flowerer在堆糖网的分享
I spent the better part of yesterday drooling over Haleigh's, of Making Magique, photographs from her recent family trip to Peru. Her journey to Cuzco, the Sacred Valley, Machu Picchu, and Lima has convinced my boyfriend and I to finally make the trip to this colorful and culture-rich country.
Honestly WTF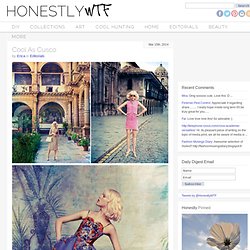 Pottery Barn Chalkboard Rock Vase Filler Hack | b3 Home Designs
This is a stale post.
baby onesie cupcake tutorial {and a sweet giveaway}
Pinspiration: Book Balls
Wrapping Paper Bows
Tinfoil Rose Tutorial