Freeware
free games, Puzzle,freeware games breakout,arcade,racing games,tetris,pinball,3D games,etc - gratis spelletjes,spellekes
ModDB's Top 100 Indie Games and Mods of 2009 « DIYgamer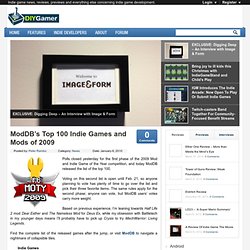 Polls closed yesterday for the first phase of the 2009 Mod and Indie Game of the Year competition, and today ModDB released the list of the top 100. Voting on this second list is open until Feb. 21, so anyone planning to vote has plenty of time to go over the list and pick their three favorite items. The same rules apply for the second phase; anyone can vote, but ModDB users' votes carry more weight.
Video Aqua Kitty – Milk Mine Defender is a charming tribute to the classic shmup Defender. Swirl around the screen, protect the cats and kill the baddies. The developer is also working on a new project called Iron Fisticle (tribute to Robotron, Gauntlet and Bubble Bobble) Catdammit offers fine score based arcade action with a great art style. Check it out.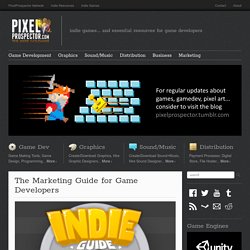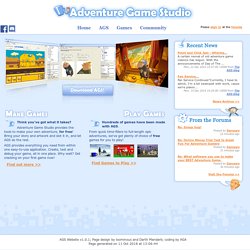 Think you've got what it takes? Adventure Game Studio provides the tools to make your own adventure, for free! Bring your story and artwork and slot it in, and let AGS do the rest. AGS provides everything you need from within one easy-to-use application. Create, test and debug your game, all in one place.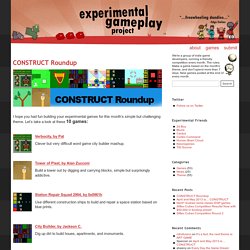 Sifteo Cubes Competition Round 1 Finalists! Congratulations to everyone who submitted an entry for Round 1 of the Sifteo Cubes Competition! We've all enjoyed reading about and experimenting with each of the prototypes and designs this month.
Free Games - Download Free Games at Freeware Games.net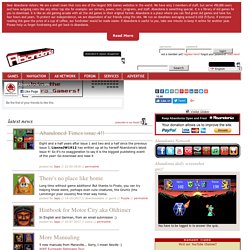 Monster exterminators wanted! The city of Phlan, once a flourishing trade port, is becoming overrun with monsters of all sorts... and rumor has it that they have amassed a quite spectacular hoard from pillaging the city! This is where you come in, brave adventurers: drive them out of the city and loot their coffers... or die trying. Pool of Radiance was the first of many Advanced Dungeons & Dragons, or AD&D for short, role-playing games published by Strategic Simulations, Inc. back in the day, a series that would become known as the famed Gold Box games, named after the gold-colored boxes they came in. So, dear player, look up why negative Armor Class is suddenly good and what the heck THAC0 means, roll your die, and go kill some monsters and steal all their money!
(31.10.2013.) Seven Mysteries Can you free your school from an evil curse that is claiming the lives of everyone around you... one... by... one? // Go to full review...
Abandonia Reloaded - Download Freeware Games and Retro Remakes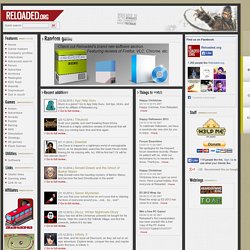 YoYo Games GameMaker GameMaker: Studio™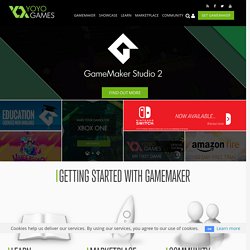 freeware of 2010 « reasons why it's worth to be a pcgamer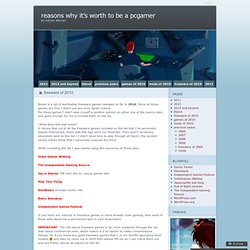 Below is a list of worthwhile freeware games released so far in 2010. Since all those games are free I didn't use any truly harsh criteria For those games I didn't play myself a positive opinion on either one of the source sites was good enough for me to include them on the list. -What does this sign mean?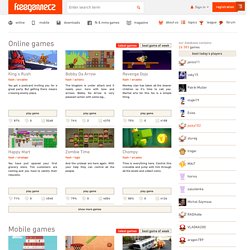 FreegameArchive.com - 10.000 freeware games / online games / mobile games - download all free
Dig to China Flash / Arcades Gold is everywhere and you have to dig it. Jump underground and dig as deep as possible to gather resources for upgrades.
Freeware Database - Retro Remakes
Freeware Games for your Windows XP/Vista/7, Mac and Linux PC | Free Downloadable Games
Top Games - TIGdb - The Indie Game Database