Architettura
A volte le soluzioni più simpatiche si celano davanti ai nostri occhi. Così come tutte le volte che, sportivi e amanti dell'aria aperta, abbiamo visto le palline da tennis esclusivamente accoppiate alla nostra racchetta, ad un paio d'ore di sport o a un doppio avvincente. Eppure, da oggi, potrete pensare alle palline da tennis in modo più rilassante...pregustante il dolce dondolio di un'altalena realizzata proprio con le vecchie palline che, ormai...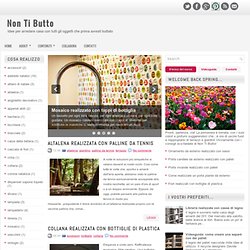 Non Ti Butto
Dezeen - architecture and design magazine
Progetto Diogene
Bivaccourbano_R Bando di concorso per la residenza/ borsa di ricerca "Diogene Bivaccourbano_R 2014" Gli artisti del gruppo DIOGENE bandiscono la VIII edizione del concorso internazionale "Diogene Bivaccourbano_R 2014", ideata secondo una nuova formula che concilia – evidenziandolo nella lettera R – la modalità ormai sperimentata della Residenza, con l'esigenza di sostenere con più energia il lavoro di Ricerca . Aperta a tutti gli artisti italiani e stranieri, l'iniziativa si propone di attivare una modalità inedita di approfondimento sull'operare artistico, offrendo un sostegno economico e organizzativo destinato a favorire la ricerca, dando la possibilità all'artista di dedicarsi, sul medio-lungo periodo, al proprio lavoro artistico.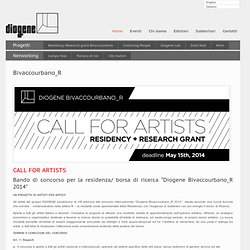 Architonic | architecture and design
MATREC . EcoMaterial Database
EDILPORTALE
architettare.it |
ARCHIGUIDE
Turn
zeroundicipiù.it
[CG Textures]
Plataforma Arquitectura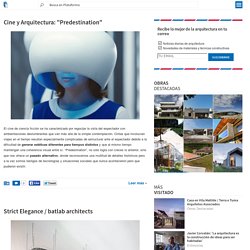 Henderson-Hopkins School / Rogers Partners © Albert Vecerka-Esto Arquitectos: Rogers Partners Ubicación: 2100 Ashland Avenue, Baltimore, MD 21205, USA Arquitectos A Cargo: Robert M. Rogers, FAIA, Partner, Líder D Proyecto: Vincent Lee, AIA, Associate Partner Director De Proyecto: Timothy Fryatt, Associate, Arquitecto De Proyecto: Kip Katich, AIA Área Proyecto: 11612 m2 Año Proyecto: 2014 Fotografías: Albert Vecerka-Esto (more…)
Archleaks
Archidose!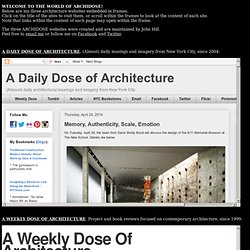 WELCOME TO THE WORLD OF ARCHIDOSE!Below are my three architecture websites embedded in frames.Click on the title of the sites to visit them, or scroll within the frames to look at the content of each site. Note that links within the content of each page may open within the frame. The three ARCHIDOSE websites were created and are maintained by John Hill.Feel free to email me or follow me on Facebook and Twitter.
Architizer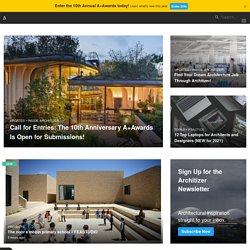 East Hampton Beach House Renovation by Utopus Studio A full restoration and renovation of an existing summer vacation home in East Hampton, the main requirements called for the restoration of the existing shell throughout the façade. As well as new mezzanine railing, millwork, carpeting, lighting, hardware and finishes in the interior. The main concept aesthetically was to create an environment mixing large white/neutral painted walls with unfinished painted wood siding and blue-gray accent walls, niches or rooms.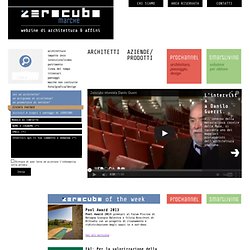 ZeroCubo
Pool Award 2013 Pool Award 2013 premiati al Forum Piscine di Bologna Giorgio Balestra e Silvia Brocchini di BiStudio con un progetto di risanamento e ridistribuzione degli spazi in e out-door. Vai all'articolo FAI: Per la valorizzazione della Vallesina Grazie al Gruppo FAI di Jesi e Vallesina, architettura territorio e paesaggio si incontrano con la gente che ogni giorno attraversa le strade delle nostre città marchigiane. Vai all'articolo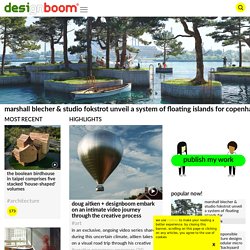 designboom
apr 04, 2014 WATCH: naoto fukasawa elaborates on the company's attention to craftsmanship, and his own approach to » 0 shares last week designboom attended the inaugural mextropoli architecture festival in mexico city. the balloon-powered internet system will begin its 2nd lap, where it will traverse over the pacific ocean » 54 shares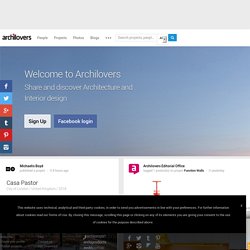 Archilovers
We launch today the new @ArupThoughts 's weekly column. Honoured to have you on board! http://bit.ly/1eDczvE pic.twitter.com/dHlO3gdao2UK Pavilion #expo2015 Who designed which? @AHMMArchitects @asif_can @barberosgerby @davidkohnarch any suggestion? http://bit.ly/1eClYU6 #UK Pavilion at @Expo2015Milano: guess which teams designed which schemes!
ArchDaily
This article by Marc Kristal from Metropolis Magazine, originally titled "Digital Details," looks at the work of NRI, a New York company that is leading the way when it comes to 3D Printing (or rather, additive manufacturing) – finding that there is a craft in these machine-produced models after all. First things first: The term "3-D printing" is a misnomer according to Arthur Young-Spivey, the digital fabrication specialist at NRI—a 116-year-old, New York–headquartered supplier of reprographic services to architects and their tradespeople. "The correct term is 'additive manufacturing,'" he explains. "People call it 3-D printing because it enables you to wrap your head around it, but in some ways it's confusing." Young-Spivey has a point, as the process by which a digital file is converted into an object isn't "printing" in the commonly understood sense of applying pigment on a substrate. With 3-D printing, he says, "Instead of using paper, you're printing with powder or plastics.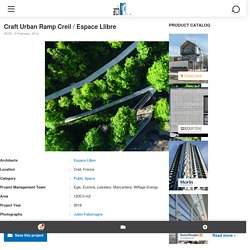 Europaconcorsi