Sleep
Get flash to fully experience Pearltrees
A British band and a group of scientists have made the most relaxing tune in the history of man, an Mp3 of which is at the bottom of this article. Sound therapists and Manchester band Marconi Union compiled the song. Scientists played it to 40 women and found it to be more effective at helping them relax than songs by Enya, Mozart and Coldplay. Weightless works by using specific rhythms, tones, frequencies and intervals to relax the listener. A continuous rhythm of 60 BPM causes the brainwaves and heart rate to synchronise with the rhythm: a process known as 'entrainment'. Low underlying bass tones relax the listener and a low whooshing sound with a trance-like quality takes the listener into an even deeper state of calm.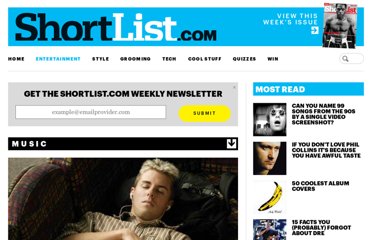 Keresés A tudatos álmodás első lépcsőfokán az álmodó - habár ráébredt arra, hogy az átélt élmények nem valóságosak - nem igazán tud beleszólni azok alakulásába, és így továbbra sem érzi, hogy az álomtörténeteket ő alkotná. "Tudatunk tehetetlen királyként csücsül a trónján és passzívan szemléli a gyakran lenyűgöző álomélményeket" - mondja Simor Péter, a Budapesti Műszaki Egyetem Kognitív Tudományi Tanszékének doktori hallgatója az [origo]-nak. A tudatos álmodásnak azonban vannak további szintjei, melynek során a tudat további kontrollt szerezhet az álomesemények fölött. Sőt a készség fejleszthető is, így nem meglepő, hogy a tudatos álmodás jelensége az álomkutatókon kívül az ezoterikus irányzatok kedvelői számára is vonzó terület. Míg ez utóbbiak érdeklődésének középpontjában elsősorban a személyiség képességeinek kibontása, spirituális fejlesztése áll, a kutatók számára a tudatos álmodás az agy-elme interakciójának vizsgálatába enged némi betekintést.
Edit Edited by Sondra C, Choicefresh, Jack Herrick, Krystle and 265 others Lucid dreaming is awareness of the fact that you are dreaming. This awareness can range from very faint recognition of the fact to something as momentous as a broadening of awareness beyond what has ever been experienced even in waking life.
It is well to be up before daybreak, for such habits contribute to health, wealth, and wisdom. - Aristotle Are morning people born or made? In my case it was definitely made. In my early 20s, I rarely went to bed before midnight, and I'd almost always sleep in late. I usually didn't start hitting my stride each day until late afternoon.
When your alarm wakes you up in the morning, is it hard for you to get up right away? Do you find yourself hitting the snooze button and going right back to sleep? That used to be part of my daily awakening ritual too.