Cookies
One-pan dark chocolate chunk skillet cookie. For some reason, I was craving this on Saturday.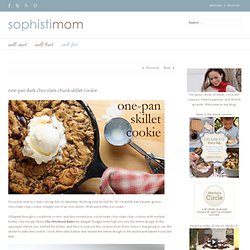 Nothing else would do. All I wanted was a warm, gooey, chocolate chip cookie, straight out of an iron skillet. With just a little ice cream. Chocolate bars by Chocomize – Create your own personalized chocolate from over 100 ingredients. Banana Split Bites. Banana Split Bites ~ A classic ice cream dessert gets mini for some bite size fun.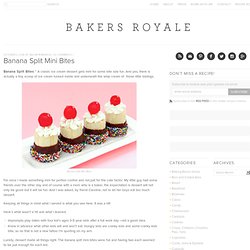 And yes, there is actually a tiny scoop of ice cream tucked inside and underneath the whip cream of those little darlings. Banana Split Mini Bites For once I made something mini for portion control and not just for the cute factor. My little guy had some friends over the other day and of course with a mom who is a baker, the expectation is dessert will not only be good but it will be fun. And I was asked, by friend Caroline, not to let her boys eat too much dessert. Cakespy: Homemade Thin Mints. Jessie Oleson (aka Cakespy) drops by every Monday to share a delicious dessert recipe.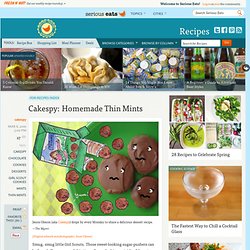 —The Mgmt. [Original artwork and photographs: Jessie Oleson] Crazy Domestic: Melted Snowman Cookies. I saw a picture of these the other day on Allrecipes.com and thought it was such a cute idea, I had to try it.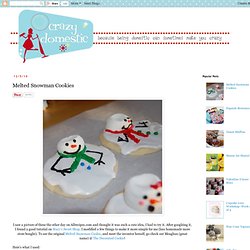 After googleing it, I found a good tutorial on Stacy's Sweet Shop. I modified a few things to make it more simple for me (less homemade more store bought). To see the original Melted Snowman Cookie, and meet the inventor herself, go check out Meaghan (great name) @ The Decorated Cookie! Here's what I used: Oatmeal-Chocolate Chip Cookies Recipe from Betty Crocker. Molten Lava Chocolate Chip Cookie. Need I say more?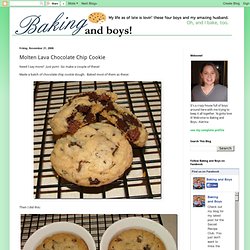 Just yum! Go make a couple of these! Made a batch of chocolate chip cookie dough. Miniature Danish Cookies. Separating egg yolks is actually quite easy.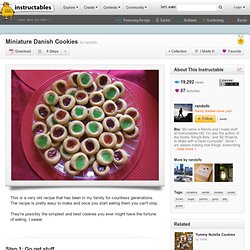 Crack an egg into a small bowl and gently grab around the egg yolk with your hand lifting it slightly above the bowl. All of the excess egg will drip away and you will be left with just the yolk in your hand. Place the yolk in the large mixing bowl with the butter/sugar/vanilla mixture. Homemade versions of Girl Scout cookies. I admit it: We're Thin Mint addicts in our house.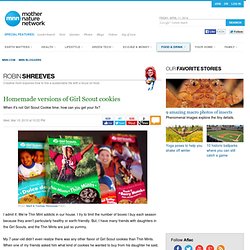 I try to limit the number of boxes I buy each season because they aren't particularly healthy or earth-friendly. But, I have many friends with daughters in the Girl Scouts, and the Thin Mints are just so yummy. My 7-year-old didn't even realize there was any other flavor of Girl Scout cookies than Thin Mints. When one of my friends asked him what kind of cookies he wanted to buy from his daughter he said, "You know. The Infamous Jacques Torres Chocolate Chip Cookies. Now, I have a chocolate chip cookie recipe that I swear by.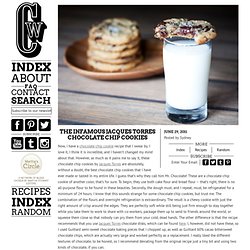 I love it, I think it is incredible, and I haven't changed my mind about that. However, as much as it pains me to say it, these chocolate chip cookies by Jacques Torres are absolutely, without a doubt, the best chocolate chip cookies that I have ever made or tasted in my entire life. I guess that's why they call him Mr. Chocolate!
---