Webcomics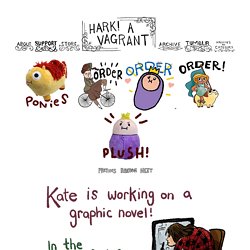 Friends: Lynn AllinghamJohn AllisonAmy AshDawn and Margie BeatonMarc BellSally BloodbathJohn CampbellScott CampbellRyan CarleyAnthony ClarkRebecca ClementsMelanie ColosimoDomitille CollardeyJillian Comeau, Kim Carson and Michelle SkeldingAaron DiazThe Doug Wright AwardsJess FinkEric FeursteinBrian FukushimaSarah GliddenMeredith GranLisa HanawaltDustin HarbinChristopher HastingsEmily Horne and Joey ComeauJimmie KilpatrickJon KlassenSteve LambkeHope LarsonJoe ListDavid MalkiPhil McAndrewCarolyn MerrimanCarly MonardoVicki NerinoAndre RichardRyan NorthRyan PequinNeil RoughJeffrey RowlandGabby SchulzSmart and BirdDeana SobelNathan StapleyHenry SvecMatthew TraffordJulia WertzBritt WilsonStephanie WeirathmuellerSteve WolfhardYou've Changed RecordsChip Zdarsky Good comic shops that have taught me a thing or two: The Beguiling, TorontoStrange Adventures, HalifaxLegends Comics and Books, VictoriaDesert Island, Brooklyn
333
Girls With Slingshots
The Gutterpunch Confessional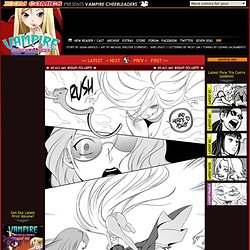 Vampire Cheerleaders :: Lori vs Bianca 1
I showed Shiei a cover of Larry Welz's Cherry #12 the other day and asked her to imagine Aoi House's Echiboo in Sandy's hand there instead of a gerbil. Well, Shiei did better than just imagine... she actually put Echiboo on the cover!! AUGUST 7, 2013 Vampire Cheerleaders returns Monday, August 12 for its fourth crazy story arc! See you then!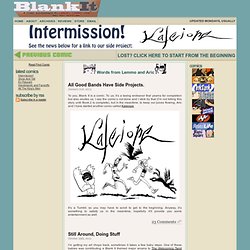 All Good Bands Have Side Projects. January 21st, 2013 To you, Blank It is a comic.
Blank It - A webcomic
Maximumble - comics for your brain machine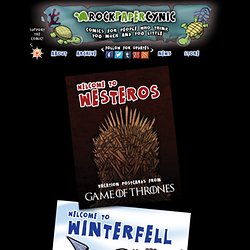 I am launching a book tonight! November 27, 2013 Tonight, Half-Cat: A Partial History, a book that I collaborated on, will be launching in Toronto at 8pm after receiving $14,349 of Kickstarter support.
Proof That Password Restrictions Are Pure Malevolent Evil - a Rock, Paper, Cynic comic
Omake Theater – おまけ劇場
Kawaii Not - the webcomic for cute gone bad
comics! | Strips
Well guys, from here on out updates are going to be floating around until I finish the book I'm working on – in early April, hopefully. Until then, pages could be pretty infrequent – regardless of how much I loooove making Billy (and it drives my artistic betterment in a BIG way, which makes it valuable despite the lack of income it brings in), I gotta pay the bills. And it's amazing that I can currently do that with my brush.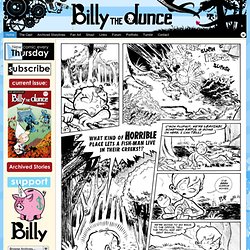 Billy the Dunce - a Webcomic about really smart kids.
Blip - Strip for Thursday, 25th August, 2011
Three Panel Soul
Jo Shirts! December 8th, 2013 by Matt Jo shirts: Also available in hoodie flavor. However, you don't have long before Christmas! Check out the Topatoco holiday shipping calander.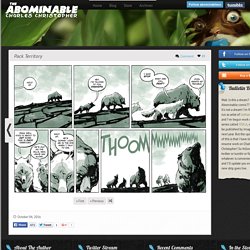 Happy 2014, everyone!I'm starting off the year with another Colouring Contest! Just like last time, you can download the page, colour it, and post it on the Abominable Facebook Page. I'll pick the winner randomly from the entries and then replace the strip in the archives with the winning version, to be forever a part of the Charles Christopher timeline.The winner will also receive the Book Two Hardcover, personalized with a sketch of whatever animal you'd like.
The Abominable Charles Christopher - A Webcomic by Karl Kerschl
WTF Comics
Kevin & Kell by Bill Holbrook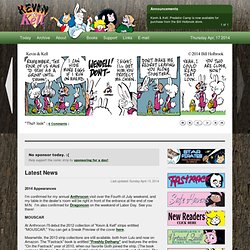 Last updated: Monday January 6, 2014 Save Kevin & Kell! The Atlanta Journal-Constitution has ceased running "Kevin & Kell," and I humbly ask its readers to contact the paper and politely request its reinstatement.
Sinfest: The Webcomic To End all Webcomics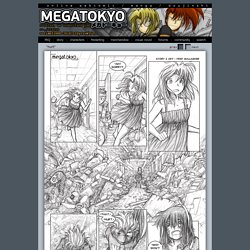 MegaTokyo - relax, we understand j00
Ralph Waldo Emerson famously wrote "A foolish consistency is the hobgoblin of little minds". Though it is apparently left to the reader to decide what counts as foolish or not foolish. If you web search something along the lines of "pictures to drive OCD crazy" you'll find some pages like this one with various photographs of things that are not quite right. It's interesting that some don't bother me at all, especially the ones that you can tell were set up deliberately to provoke the effect. One of the common themes is manhole covers that intersect painted street lines, and were put back in the wrong direction. I often try to fix stuff like that, time permitting and when practical.
PvPonline
Welcome to the year 2014. The last couple of weeks we've been a bit signal dark here at PvP and Table Titans. Part of that was due to the holidays, but we've also been very busy here behind the scenes preparing for a lot of cool things that are about to go down in Q1 2014. Thanks to Table Titans and Mappy we have a lot of new readers who just really have no idea where to dive into PvP. For that reason our site is getting a much needed facelift which we'll be debuting soon. And we're going to launch with a new story-arc that will help introduce new readers to our characters for the first time.
​Whether you celebrate Christmas, Hanukkah, Kwanzaa or Festivus, the holidays are just around the corner. Nothing says "I love you with the white hot passion of a thousand suns" like the gift of Urban Jungle merchandise. Visit the store here! As a special bonus, between now and December 16th enter the code UJ-XMAS when you check out and receive a yuletide discount of 15% on any order! All U.S. orders placed by the 16th will be sent Priority Mail 2 day delivery, which should arrive in time for Christmas.
Urban Jungle Webcomic