Mind tools
YouTube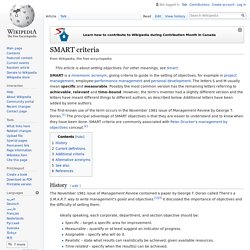 SMART is a mnemonic, giving criteria to guide in the setting of objectives, for example in project management, employee performance management and personal development. The letters broadly conform to the words specific, measurable, attainable, relevant and time-bound. SMART criteria are commonly attributed to Peter Drucker's management by objectives concept.[1] The first known use of the term occurs in the November 1981 issue of Management Review by George T. Doran.[2] SMARTER gives two additional criteria, evaluate and reevaluate, intended to ensure that targets are not forgotten. History[edit]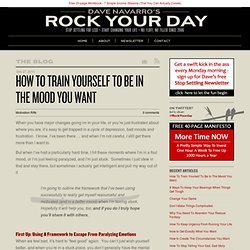 Dec 27, 2010 When you have major changes going on in your life, or you're just frustrated about where you are, it's easy to get trapped in a cycle of depression, bad moods and frustration. I know, I've been there … and when I'm not careful, I still get there more than I want to.
by Celes on Feb 9, 2009 | ShareThis Email This Post Caught with a problem you cannot solve? Need new ideas and solutions? The process of brainstorming requires you to think out of the box that is keeping you in the problem.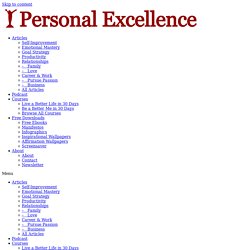 Concept mapping, mind mapping and argumentmapping: what are the differences and do they matter? Martin Davies Springer Science+Business Media B.V. 2010 Abstract In recent years, academics and educators have begun to use software map-ping tools for a number of education-related purposes.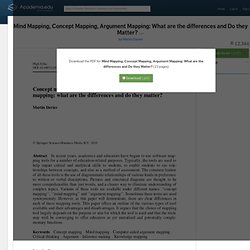 If someone granted you one wish, what do you imagine you would want out of life that you haven't gotten yet? For many people, it would be self-improvement and knowledge. New knowledge is the backbone of society's progress.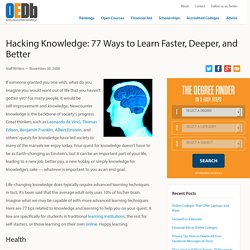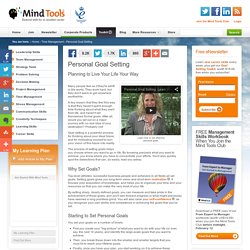 Planning to Live Your Life Your Way Set powerful goals with James Manktelow & Amy Carlson. Many people feel as if they're adrift in the world. They work hard, but they don't seem to get anywhere worthwhile. A key reason that they feel this way is that they haven't spent enough time thinking about what they want from life, and haven't set themselves formal goals.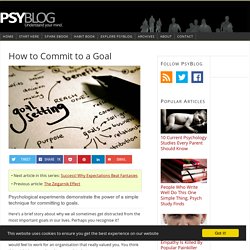 Psychological experiments demonstrate the power of a simple technique for committing to goals. Here's a brief story about why we all sometimes get distracted from the most important goals in our lives. Perhaps you recognise it? You are thinking about changing your job because your boss is a pain and you're stagnating. As the weeks pass you think about how good it would feel to work for an organisation that really valued you. You think this might be a good goal to commit to but…