Key People
Pro Cameras, Video Editing, Motion Graphics. Daniel Gies. Everyonediesfilms's Channel. Upload e.d.Films Subscription preferences Loading...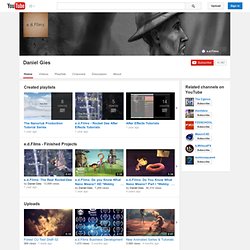 Working... MALTAANNON // Free Adobe After Effects and Production Studio Video Tutorials. AHARON RABINOWITZ // All Bets Are Off Productions. ANDREW KRAMER // VIDEO COPILOT | After Effects Tutorials, Plug-ins and Stock Footage for Post Production Professionals. After Effects and Cinema 4D Training. GreyScale. Congratulations to Michael Rinnan for winning the Five Second Project for March.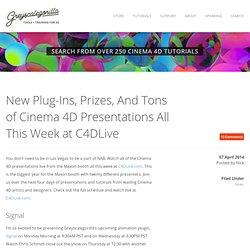 His entry had a great concept and was outfitted with excellent lighting, atmosphere, camera movements and sound design. We wanted to know a little bit more about Michael's entry, so we asked him a few questions regarding his workflow and the process for creating his winning piece. Where do you work? Aetuts+ Adobe After Effects.
---