Traveling
the best flights to Anywhere in a single search
Fairytale Destinations
Amazing Places To Experience Around The Globe (Part 2)
Tian Tan Buddha on Lantau Island, Hong Kong Fernando De Noronha - Brazil Spirit Island, Magligne Lake, Alberta, Canada Rice Field Terraces in Yunnan, China Bern, Switzerland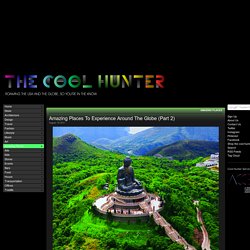 Die europäische Trämperzentrale und Mitfahrzentrale: trämpen ist die geilste Art für wenig oder sogar umsonst zu Reisen
Top 10 Most Beautiful Cities Not Situated in Europe | ListFave.com
Yes, we all heard it; the most beautiful cities are found in Europe. You could hardly find someone who will deny Europe is the home for some of the most beautiful cities in the world. For this reason, the cities listed here are not found in Europe but rather in other continents of the world. Join us now as we explore the top ten most beautiful cities outside of Europe.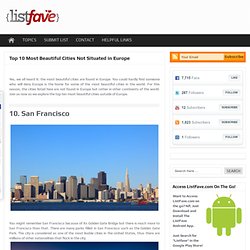 RoadTrip America - Road Trip Planning for North America
43 Places
Hostels Worldwide - Online Hostel Bookings, Ratings and Reviews
BUG Europe - the Backpackers' Ultimate guide to budget travel in Europe
In pictures: romantic travel destinations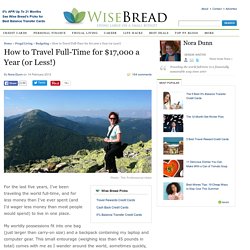 Wise Bread Picks For the last five years, I've been traveling the world full-time, and for less money than I've ever spent (and I'd wager less money than most people would spend) to live in one place. My worldly possessions fit into one bag (just larger than carry-on size) and a backpack containing my laptop and computer gear. This small entourage (weighing less than 45 pounds in total) comes with me as I wander around the world, sometimes quickly, but mostly slowly. (See also: 5 Best Travel Rewards Credit Cards)
How to Travel Full-Time for $17,000 a Year (or Less!)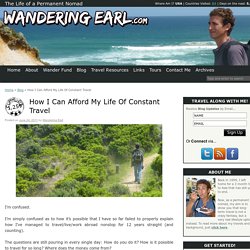 How I Can Afford My Life Of Constant Travel
I'm confused. I'm simply confused as to how it's possible that I have so far failed to properly explain how I've managed to travel/live/work abroad nonstop for 12 years straight (and counting). The questions are still pouring in every single day: How do you do it? How is it possible to travel for so long?
The Town With No Roads
Home » featured, popular posts, Travel Prep Written by guest25 June 2012133 Comments Travel has been one of my most valuable teachers. Rather than sit in a classroom and learn about the world through a someone else's eyes, I did it through adventures and misadventures, tears and laughter. I know I still have so much to discover, but here are some lessons that sometimes I had to learn the hard way. Some of them I already kinda knew, some I are silly, some are serious, some are obvious, and some are embarrassing.
100 little things that travel has taught me