Marketing
Seth's Blog. The connection economy is based on generosity.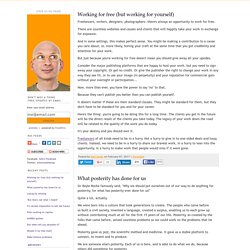 After all, why would someone want to connect to a selfish organization? But the critical need for generosity as an element of our new economy is easy to get lost because it leads to the question, "what is generosity?" The obvious answer, I think, is the wrong one. Chrisbrogan.com — Learn How Human Business Works – Beyond Social. Liz Strauss at Successful Blog. Charlene Li: - Founder of Altimeter Group, Author of Open Leader. Christopher S. Penn's Awaken Your Superhero. Social Media, New Media and Digital Strategies and Business Deve. SheGeeks - Keep Up With The Best In Social Media. Business & Small Business. How to Change the World. Amazon start selling the paperback edition of my latest book, APE: Author, Publisher, Entrepreneur.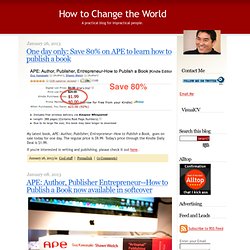 APE explains how to publish a book by breaking the process down into three stages: Author explains how to write a book. Publisher explains how to produce both ebooks and printed books.Entrepreneur explains how to market and sell your book with an emphasis on social media. You can order APE here: Internet Marketing Blog.
---