Marketing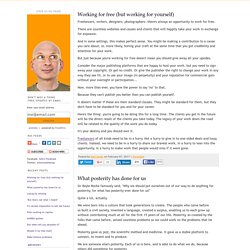 At a recent conference, I was talking with Ed Snowden about the range of data that's now available, not just to the government, but by extension, to servers in the cloud. We got to thinking about just how much worry is wasted. Combine this with Google's work on the self-driving car, and with the increasing use of wearable computers,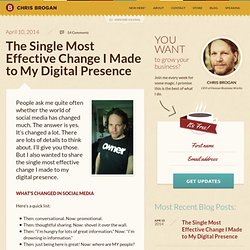 Wow! So, Wiley had to push the book back a few weeks to deal with some last minute stuff (probably my fault), and so that gives me just a little more time to lay some groundwork. For YOU, that means if you're thinking of having an event and if you want to take advantage of the absolutely most affordable way to have me speak live and in person to your community and event, there's still time. Hire Me to Speak for Only 300 Books
April 17, 2014 rosemary published this at 5:33 am On April 14, 2014, LinkedIn removed the separate Products & Services page associated with all Company Pages. If you had been trying to build a credible presence on LinkedIn, this change may have removed some valuable information from your Company Page. You'll need to remain calm, and take some action in order to rebuild your corporate profile. According to HubSpot, LinkedIn is the best social network for lead generation, so you should definitely have an active Company Page.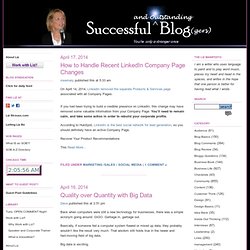 Charlene Li: - Founder of Altimeter Group, Author of Open Leader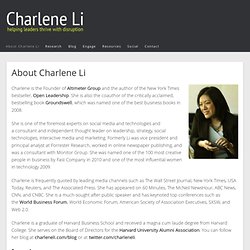 Charlene is the Founder of Altimeter Group and the author of the New York Times bestseller, Open Leadership. She is also the coauthor of the critically acclaimed, bestselling book Groundswell, which was named one of the best business books in 2008. She is one of the foremost experts on social media and technologies and a consultant and independent thought leader on leadership, strategy, social technologies, interactive media and marketing.
Social Media, New Media and Digital Strategies and Business Deve
The Optimus G Pro marked the beginning of a shift in design for LG. That shift continues with the minimal, glossy and beautiful LG G2. Continue reading
SheGeeks - Keep Up With The Best In Social Media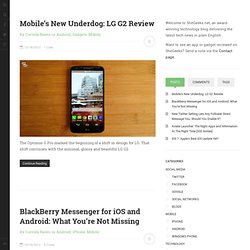 Amazon start selling the paperback edition of my latest book, APE: Author, Publisher, Entrepreneur. APE explains how to publish a book by breaking the process down into three stages: Author explains how to write a book. Publisher explains how to produce both ebooks and printed books.Entrepreneur explains how to market and sell your book with an emphasis on social media. You can order APE here:
How to Change the World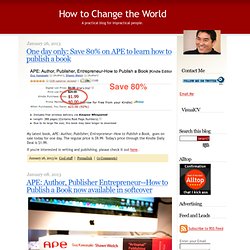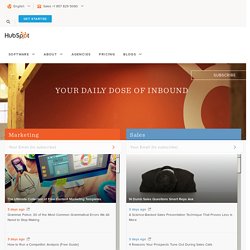 Why Marketing Is So Hard Marketing is hard. But the problem is that too many people think it isn't.