Visual design
online Brand New / Displaying opinions and focusing solely on corporate and brand identity work. Art of the Menu / Cataloguing the underrated creativity of menus from around the world. Quipsologies / Chronicling the most curious, creative, and notable projects, stories, and events of the graphic design industry on a daily basis. Speak Up (2002 – 2009) / Discussing, and looking for, what is relevant in, and the relevance of, graphic design. Archives Only.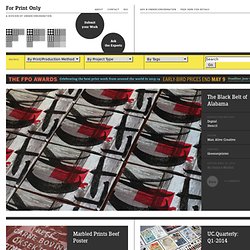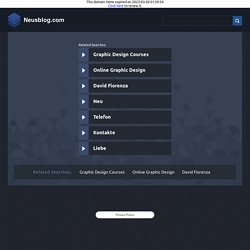 Jack Daniel's Declaration of Independence campaign, skillfully handcrafted by Helms Workshop . June 28th, 2012 | Handcrafted , Typography , Woodtype | No Comments » A collection of physical interfaces at the 37signals office.
Neusblog?
online FPO (For Print Only) / Celebrating the reality that print is not dead by showcasing the most compelling printed projects. Art of the Menu / Cataloguing the underrated creativity of menus from around the world.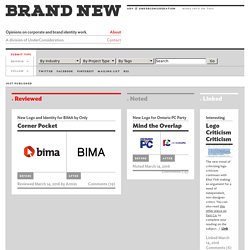 Target animated typeface Minute Cycles logo animation Grosvenor
categories
James Kirkups portfolio
eiChi
I threw a party for a dear friend who is getting married later this month. She loves donuts, sweets and is a cereal expert -- she writes a cereal column for the food site, Serious Eats (it's such a fun read, you have to check it out!). So naturally, we had to have a cereal buffet (inspired by the one at Gramercy Terrace!), a dozen donuts from Doughnut Plant, and her favorite treats. I sent out this Sprinkles invitation, and instead of buying lots of balloons and decorations, I bought a single giant donut pool float. It was fun seeing friends take goofy photos with it throughout the party.
Hello | The Indigo Bunting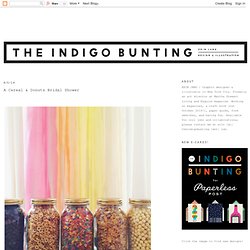 Dear Shauna, I grew up with an artistic passion of my own: fashion and design. I had dreams of attending Parsons in NYC but when I sought out my more creative inclinations for college, I was pushed into a more "practical career path". Flash forward: I'm two months away from graduating with my Mechanical Engineering degree and I recently turned down a job offer at a competitive engineering firm.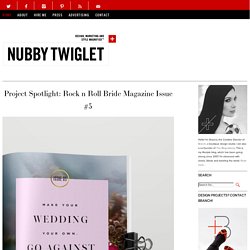 Letters & Numbers