Visual design
online Brand New / Displaying opinions and focusing solely on corporate and brand identity work. Art of the Menu / Cataloguing the underrated creativity of menus from around the world. Quipsologies / Chronicling the most curious, creative, and notable projects, stories, and events of the graphic design industry on a daily basis. Speak Up (2002 – 2009) / Discussing, and looking for, what is relevant in, and the relevance of, graphic design. Archives Only.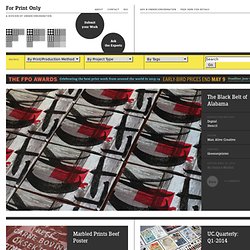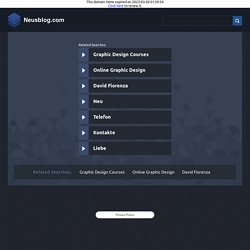 Jack Daniel's Declaration of Independence campaign, skillfully handcrafted by Helms Workshop . June 28th, 2012 | Handcrafted , Typography , Woodtype | No Comments » A collection of physical interfaces at the 37signals office.
Neusblog?
online FPO (For Print Only) / Celebrating the reality that print is not dead by showcasing the most compelling printed projects. Art of the Menu / Cataloguing the underrated creativity of menus from around the world.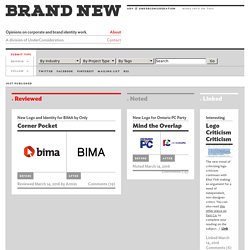 Grosvenor Brandstory Let's Go Get Lost animation Bike Ride
categories
James Kirkups portfolio
eiChi
These days almost all the photos I take are on my phone, and most of the pictures get cropped to a square for Instagram. I wanted to design a simple photo card to share some of the highlights from the year with friends and family. I'll be sending out the card below (but with new photos) this year. YEAR IN REVIEW (comes in olive green, red and black) You can upload nine square photos (perfect for Instagram pics) and customize the text on the card. There's space on the back of the card for an additional holiday note. WINTER HOLLY (in red/green/gold & blue/silver)
Hello | The Indigo Bunting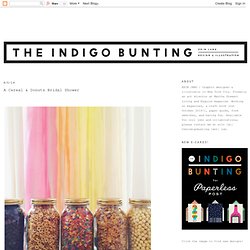 The quickest way to grow your blog doesn't hinge on implementing the latest SEO techniques or posting a lot of pretty images. If you want an audience that's engaged and keeps coming back for more, create genuinely helpful content. If you poke around the internet, you'll notice that a majority of the most popular blogs are heavy on content that teaches you something. Whether it's how to live a better life, how to tie a scarf or how to whip up something new in the kitchen, people are always searching for opportunities to learn something new, even if it's ridiculously simple.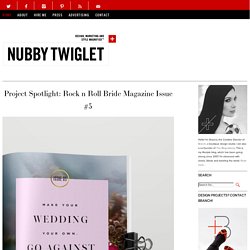 Letters & Numbers