Comunity
Unite 11: Serious Games Showcase - Unity Videos
Erik Bethke and The World of GoPets
Social Game Lab
Virtual Experiences Research Group - University of Florida
DESIGNER NOTES
MODSIM World Conference 2011
Gametech orlandothefutureofvirtualworlds
Gaming
Gaming Education and Scholarly Communication Competition to Create Games that Make Learning Fun
Home - VS Games 2010
since 2005)
About this original series Learning Without Frontiers is a global platform for disruptive thinkers and practitioners from the education, digital media, technology and entertainment sectors who come together to explore how new disruptive technologies can drive radical efficiencies and improvements in learning whilst providing equality of access.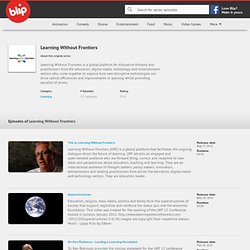 Game Based Learning 2010 - Video - Video from Game Based Learning 2009
The Education Arcade
Ian Bogost on Serious Games
Indie Game Challenge - How to Enter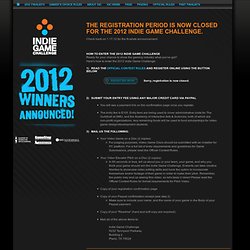 The Registration Period is now closed for the 2012 Indie Game Challenge. Check back on 1.17.12 for the finalists announcement.
Coventry University - Serious Games and Virtual Worlds
Untitled Document
Welcome to Under the Mask - Under the Mask 2010
JVRC 2010
Interactive Systems and User Experience Lab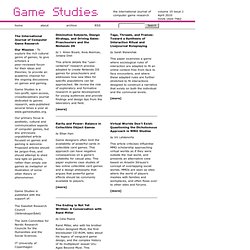 Diminutive Subjects, Design Strategy, and Driving Sales: Preschoolers and the Nintendo DS by J. Alison Bryant, Anna Akerman, Jordana Drell
Issue 1001, 2010
Sieht man mal von den üblichen Gewalt in Spielen Diskussionen ab, sind digitale Spiele ein relativ unerforschtes Thema.
Game Research » Spieleforschung in Deutschland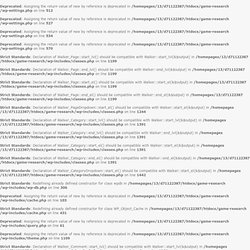 Game Research - The art, business, and science of video games » Home