Weird things and stuff
Caroline Siede at 7:00 pm Sat, Apr 19, 2014 • 4 It's good to be back in the Clone Club. The return of Orphan Black quite literally hits the ground running and never lets up in this action-packed, clone-filled premiere. "Nature Under Constraint And Vexed" reintroduces almost every major player from season one, readjusts the show's antagonistic forces, and ends with a bombshell reveal. I'm not convinced it's a pace the show can maintain for the entire season, but it's a hell of a fun way to jump back into the world of Orphan Black. Read the rest
Boing Boing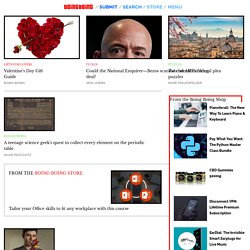 Weird Worm - Weird and Bizarre
Cool Quiz! Trivia, Quizzes, Puzzles, Jokes, Useless Knowledge, FUN!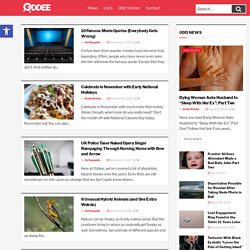 Topics Hot: Facebook NSFW Tattoo Photoshop
A Blog on Oddities: the odd, bizarre and strange things of our world! | Oddee.com
64-year-old architect Octavio Mendoza literally baked the house that he lives in. He calls the 5,400 square foot house 'the biggest piece of pottery in the world'. Casa Terracotta, or Casa Barro in Spanish, was built exclusively by hand using clay and baked in the sun. Located in Villa de Leyva, a colonial mountain village in Colombia, it is also known to locals as the 'Casa de Flintstone' or Flintstone House.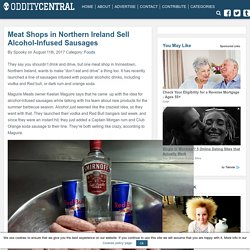 Oddity Central - Weird Places, Odd Events, Bizarre News, Strange People and A Lot More
The earliest mention of beer in history was in the year 974. Today, hops is the main flavoring agent used in beer, but that wasn't always the case. Before the 11th century, a compound called gruit was where beer got its flavoring. Gruit is made of several different plants, including Hyoscyamus Niger, commonly known as "Stinking Nightshade".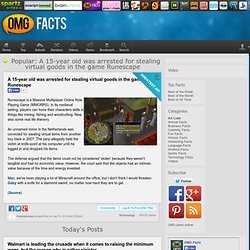 OMG Facts - Your Mind. Blown.
Ripley's Believe It or Not! | Unbelievable News. Odd & Bizarre Things from Around the World. Amazing Artifacts & Attractions.
Kitten with Addiction
Article #354 • written by Brendan Mackie The men from London arrived just in time to see Mary Toft give birth to her fifteenth rabbit. It was the winter of 1726, and Nathaniel St. André and Samuel Molyneux arrived in the market town of Godalming in Surrey to meet Mary Toft, a short, stout peasant of "stupid and sullen temper" (per St.
Damn Interesting † RandomCreepyGuy.com
RandomCreepyGuy.com
RandomCreepyGuy.com
RandomCreepyGuy.com
Weird News News and Opinion on The Huffington Post
Three years ago, I declared the amusing novelty of facial hair was on its way out. I was so violently wrong. Not only was the building used as Key West's first morgue, it was also the location of the infamous "Hanging Tree," which was responsible for hanging 16 pirates and one woman who had stabbed her husband and two children to death.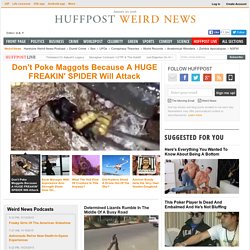 Extra Value Combo Alpha | Daily Shite
Top 10 Lists - Top Ten Lists - TopTenz.net
Lost Camera : The Bored Ninja – Fun, Interesting, and Cool Stuff on the Internet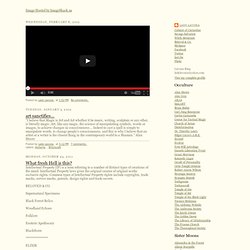 Intellectual Property (IP) is a term referring to a number of distinct types of creations of the mind. Intellectual Property laws gives the original creator of original works exclusive rights. Common types of Intellectual Property rights include copyrights, trade marks, service marks, patents, design rights and trade secrets. Supernatural Specimens Black Forest Relics Woodland Echoes
Cabinet of Curiosities