Weird things and stuff
Xeni Jardin at 11:21 am Fri, Jan 17, 2014 • 0 Image: Reuters Reuters reports that digital security firm IntelCrawler claims to have uncovered "at least six ongoing attacks at merchants across the United States whose credit card processing systems are infected with the same type of malicious software used to steal data from some 40 million credit cards at Target Inc." The firm has alerted "law enforcement, Visa Inc and intelligence teams at several large banks about the findings." Xeni Jardin at 11:02 am Fri, Jan 17, 2014 • 1 Here is a PDF transcript of the president's speech on surveillance and national security today.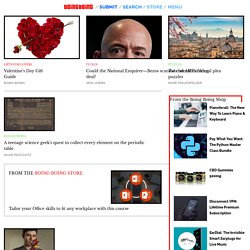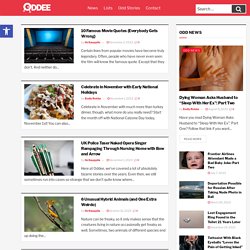 Topics Hot: Facebook NSFW Tattoo Photoshop
Most people forget their New Year resolutions within a few weeks, some can't even make it a day. But a Melbourne couple in their 60s have completed what they set out to do, every day of last year. For the whole of 2013, Janette Murray-Wakelin, 64, and Alan Murray, 68, ran marathons every single day across Australia. They completed their 366th marathon on January 1, running 44 kilometers down the Yarra Trail to their home at Warrandyte.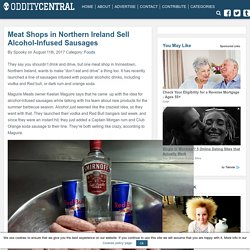 The earliest mention of beer in history was in the year 974. Today, hops is the main flavoring agent used in beer, but that wasn't always the case. Before the 11th century, a compound called gruit was where beer got its flavoring. Gruit is made of several different plants, including Hyoscyamus Niger, commonly known as "Stinking Nightshade".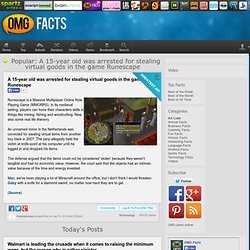 Ripley's Believe It or Not! | Unbelievable News. Odd & Bizarre Things from Around the World. Amazing Artifacts & Attractions.
Kitten with Addiction
Article #348 • written by Alan Bellows Glenn T Seaborg c. 1964 It was the summer of 1936 when Ernest Lawrence, the inventor of the atom-smashing cyclotron, received a visit from Emilio Segrè, a scientific colleague from Italy. Segrè explained that he had come all the way to America to ask a very small favor: He wondered whether Lawrence would part with a few strips of thin metal from an old cyclotron unit. RandomCreepyGuy.com
RandomCreepyGuy.com
RandomCreepyGuy.com
RandomCreepyGuy.com
Ramune Golysenkiene via Getty Images I've been tweezing, shaving, moisturizing, defrizzing, flat-ironing, bikini-waxing, gym-joining (notice I said gym-joining, not gym-going?) exfoliating and manicuring since 8th grade, all while sleeping on a silk pillowcase to reduce wrinkles.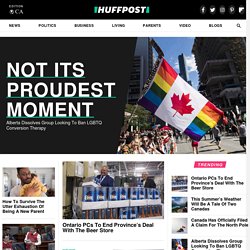 Extra Value Combo Alpha | Daily Shite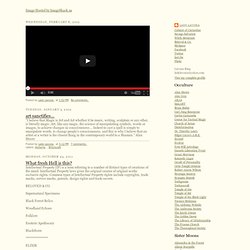 Intellectual Property (IP) is a term referring to a number of distinct types of creations of the mind. Intellectual Property laws gives the original creator of original works exclusive rights. Common types of Intellectual Property rights include copyrights, trade marks, service marks, patents, design rights and trade secrets. Supernatural Specimens Black Forest Relics Woodland Echoes