Lists
If you're new on INSPIRED [the web design lifestyle mag], you may want to subscribe to our RSS feed & Newsletter for extra goodies. Thanks for visiting! OK, everybody knows that Last.fm & Pandora are great services, but there are a lot of other tools that can help us to find new cool music. Some of them just expose daily musical goodies, others make recommendations based on your very own preferences, and others take the web interactivity ever further. Explore the best 20 ways to discover new music in a web 2.0 world. Live music discovery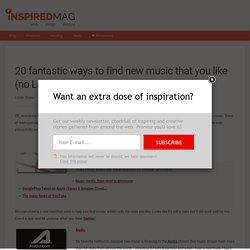 It's hard to come up with a list of the 100 greatest songs of all time and not leave people out, or be called a "son of a bitch" and other unflattering things by your readers. Nevertheless, inStash goes where not even Rolling Stone magazine has dared to tread. While the famed music publication needed a top 500 to feel comfortable even undertaking such a task, inStash honors the legends of rockers past, country's greatest crooners, and the songs of today with 100 must-haves for your iPod or MP3 player. Don't think of this as a top 100 greatest songs so much as a 100 essentials.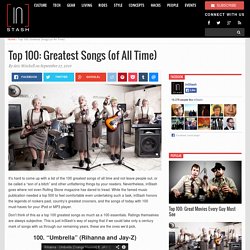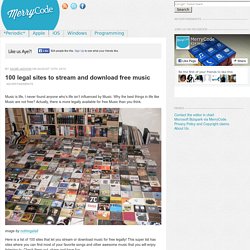 Music is life, I never found anyone who's life isn't influenced by Music. Why the best things in life like Music are not free? Actually, there is more legally available for free Music than you think.
Some of these websites have a community built around them, which gives fans the opportunity to interact directly with these new talents. Here is a list of 10 free sites to discover new music. TuneGlue TuneGlue is straightforward and easy to use. Put in the name of a musical artist you like in the search bar and before you know it, you'll have a whole web of musical artists that are in one way or another, similar to the band you started with.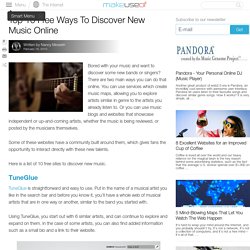 Top 50 Best Oldies Songs of the 50s, Page 4 of 9 - Associated Content from Yahoo! - associatedcontent.com
Main Music Page