Humor
Fail. Jokes. Comics. Things to Do With Your "Lord of the Rings" Uruk-Hai Scimitar. Funny-picdump-bannedinhollyood-52-342x5500.jpg (342×5500) Please.dont.sit.on.crocodile.jpg (1632×1232) Video game logic is funny. LOTRCatapults.gif (384×162) What if Dr. Seuss Created 'Star Wars'? Digg_url = ' tweetmeme_url = ' tweetmeme_source = 'comicsalliance'; The whimsical speech of Jedi Master Yoda may have progressed from endearingly eccentric to Jar-Jarringly annoying in recent years and in recent films, but the 900-year-old's memorable dialogue and that of other characters from the Star Wars saga has been somewhat redeemed by cartoonist Adam Watson with some inspiration from an unlikely source: Dr.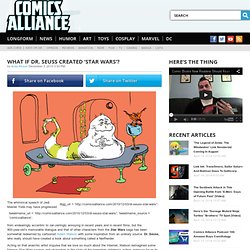 4333068306_68e5838d97_b.jpg (JPEG Image, 1024 × 683 pixels) - Scaled (96%) Supernatural Registration Authority. If Historical Events had Facebook Statuses. Difference Between Kids and Adults. Pokemon's Ten Most Disturbing Pokedex Entries. Last week, Pokemon Black and White were finally released in America as the two latest installments of the long-running video game franchise.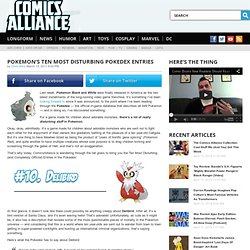 It's something I've been looking forward to since it was announced, to the point where I've been reading through the Pokedex — the official in-game database that describes all 649 Pokemon — and in doing so, I've discovered something: For a game made for children about adorable monsters, there's a lot of really disturbing stuff in Pokemon. Okay, okay, admittedly: It's a game made for children about adorable monsters who are sent out to fight each other for the enjoyment of their owners like gladiators battling at the pleasure of a ten year-old Caligula. But it's one thing to have Mewtwo listed as being the product of "years of horrific gene splicing" (Pokemon Red), and quite another to have multiple creatures whose sole purpose is to drag children kicking and screaming through the gates of Hell, and that's not an exaggeration. Twitter Parodies: 9 Top Literary Fakes. It might be considered surprising that a platform that limits its users to 140 characters has so many literary-themed accounts.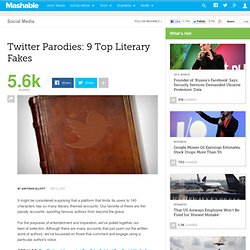 Our favorite of these are the parody accounts, spoofing famous authors from beyond the grave. For the purposes of entertainment and inspiration, we've pulled together our best-of selection. 6672.jpg (JPEG Image, 472x683 pixels) Uncyclopedia. The End of the Internet. Why the OLD Web Is Dying and Where YOU Need to Look Next Before YOU and Your Business are EXTINCT Inside this complimentary, ground-breaking PDF report, futurists and master marketing strategist Ryan Deiss reveals: The 3 giant companies who are KILLING online "mom and pops" (like YOU!)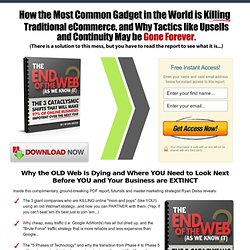 Dear Dad. LMyLife.com - Because life is awesome. Fotoshop by Adobe: Parody Product Is Going To Make You Look Awesome. SO M3TAL: My First Hardcore Song. To Do List. Hide Your Kids, Hide Your Wi-Fi: Mashable's Favorite Wi-Fi Names. In honor of Wi-Fi Day Tuesday — 8.02.11 — Mashable asked our community to tell us about the best Wi-Fi network names they've seen.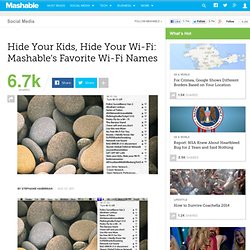 We received a staggering number of responses. Submissions ranged from jeers at people stealing Internet, pop culture references (it seems our community loves Arrested Development and The Offspring), pranks and the occasional obscenity. I Am Hungary [PIC] Histoires drôles de jouets. DEAR BLANK, PLEASE BLANK - Pìcame – Visual arts smugglers. Un progetto ironico e geniale di Jared Wunsch e Hans Johnson.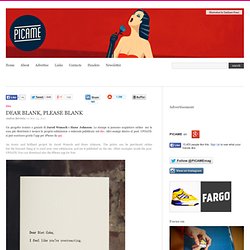 Le stampe si possono acquistare online ma la cosa più divertente è inviare le proprie submission e vedersele pubblicate sul sito. Altri esempi dentro al post. UPDATE: si può scaricare gratis l'app per iPhone da qui. An ironic and brilliant project by Jared Wunsch and Hans Johnson. The prints can be purchased online but the funniest thing is to send your own submission and see it published on the site. Old Tom Foolery — Love. The Best of Socially Awkward Penguin. From the hive mind that brought you Family Tech Support Guy comes Socially Awkward Penguin.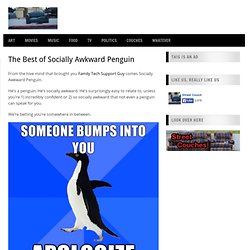 He's a penguin. He's socially awkward. He's surprisingly easy to relate to, unless you're 1) incredibly confident or 2) so socially awkward that not even a penguin can speak for you. Awkward Stock Photos. "Honest Food Prep Instructions" by Chase Mitchell on CollegeHumor.
---