Cooking/Recipes
Directions Pour enough oil in a heavy large saucepan to reach the depth of 3 inches. Heat the oil over medium heat to 350 degrees F. Stir the eggs, risotto, Parmesan, and 1/2 cup of the bread crumbs in a large bowl to combine. Place the remaining breadcrumbs in a medium bowl.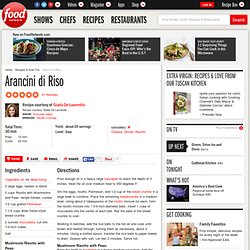 Arancini di Riso Recipe : Giada De Laurentiis
Food scientists are shedding light on items loaded with toxins and chemicals--and simple swaps for a cleaner diet and supersized health. Clean eating means choosing fruits, vegetables, and meats that are raised, grown, and sold with minimal processing. Often they're organic, and rarely (if ever) should they contain additives. But in some cases, the methods of today's food producers are neither clean nor sustainable.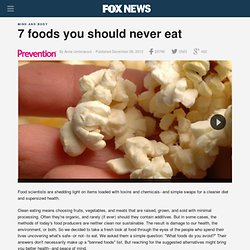 7 Foods You Should Never Eat
Peraltree what, why and how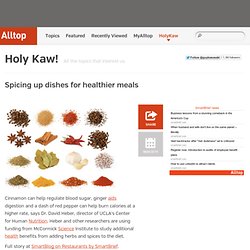 Cinnamon can help regulate blood sugar, ginger aids digestion and a dash of red pepper can help burn calories at a higher rate, says Dr. David Heber, director of UCLA's Center for Human Nutrition. Heber and other researchers are using funding from McCormick Science Institute to study additional health benefits from adding herbs and spices to the diet. Full story at SmartBlog on Restaurants by SmartBrief.
Spicing up dishes for healthier meals
Atelier cuisine - D'un jardin à l'autre
The Kitchn's Top 10 Tips for More Successful Baking | Apartment Therapy The Kitchn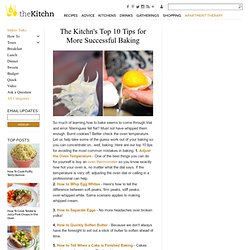 So much of learning how to bake seems to come through trial and error. Meringues fell flat? Must not have whipped them enough.