Cooking/Recipes
Ingredients Vegetable oil, for deep-frying 2 large eggs, beaten to blend 2 cups Risotto with Mushrooms and Peas, recipe follows, cooled 1/2 cup grated Parmesan 1 1/2 cups dried Italian-style bread crumbs 2 ounces mozzarella, cut into 1/2-inch cubes Salt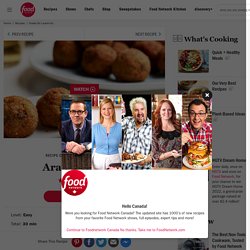 Arancini di Riso Recipe : Giada De Laurentiis
Food scientists are shedding light on items loaded with toxins and chemicals--and simple swaps for a cleaner diet and supersized health.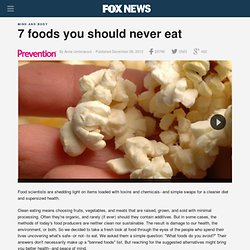 7 Foods You Should Never Eat
Peraltree what, why and how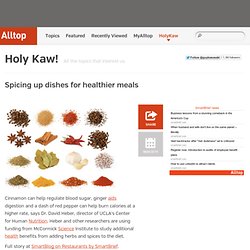 Cinnamon can help regulate blood sugar, ginger aids digestion and a dash of red pepper can help burn calories at a higher rate, says Dr.
Spicing up dishes for healthier meals
Atelier cuisine - D'un jardin à l'autre
The Kitchn's Top 10 Tips for More Successful Baking | Apartment Therapy The Kitchn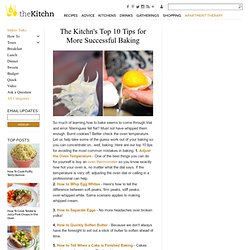 So much of learning how to bake seems to come through trial and error. Meringues fell flat? Must not have whipped them enough.