Google services
zeit·geist | Pronunciation: 'tsIt-"gIst, 'zIt | Function: noun | Etymology: German, from Zeit (time) + Geist (spirit) | Date: 1884 | Meaning: the general intellectual, moral, and cultural climate of an era. "Zeitgeist" means "the spirit of the times", and Google reveals this spirit through the aggregation of millions of search queries we receive every day. We have several tools that give insight into global, regional, past and present search trends. These tools are available for you to play with, explore, and learn from.
Press Center: Zeitgeist
caldwell idaho
Who enjoys the fastest internet? South Koreans do, according to Ookla- the average South Korean Internet connection is more than 3x faster than the average connection in the US. Eastern European countries like Latvia and Lithuania are also at the top of the pool. Within the US, there is tremendous variation by state. Delaware, a very small state, has the fastest connections (comparable to those in Belgium), whereas Alaska, the biggest state, has the slowest connections (comparable to those in Serbia).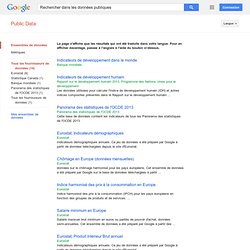 Google Health has been discontinued You can download and delete the data you have stored in Google Health through January 1, 2013 by signing in to the right, but you will no longer be able to view, edit, share, or enter new data. Any data remaining in Google Health after January 1, 2013 will be irretrievably deleted shortly after that date. To learn more about this announcement, see our blog post. To learn more about how to download and continue using your data outside of Google Health, see our Help Center articles. See also our answers to frequently-asked questions.
Health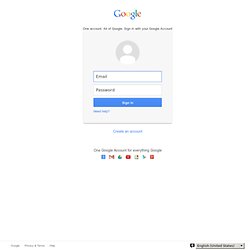 Comme d'autres entreprises de communication et de technologie, Google reçoit régulièrement des demandes de suppression de contenu émanant d'organismes gouvernementaux ou de tribunaux à travers le monde.