Art
Oil, Acrylic and Water Color Pigments, Don Jusko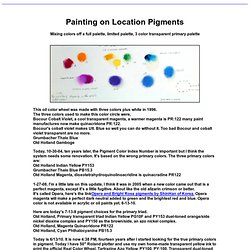 Mixing colors off a full palette, limited palette, 3 color transparent primary palette This oil color wheel was made with three colors plus white in 1996. The three colors used to make this color circle were, Bocour Cobalt Violet, a cool transparent magenta, a warmer magenta is PR:122 many paint manufactures now make quinacridone PR:122. Bocour's cobalt violet makes Ult. Blue so well you can do without it.
Altered Books :: Altered Books Gallery
Art of the Day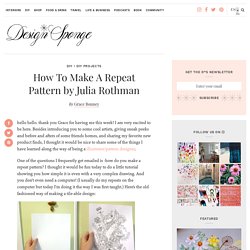 hello hello. thank you Grace for having me this week! I am very excited to be here. Besides introducing you to some cool artists, giving sneak peeks and before and afters of some friends homes, and sharing my favorite new product finds, I thought it would be nice to share some of the things I have learned along the way of being a illustrator/pattern designer. One of the questions I frequently get emailed is -how do you make a repeat pattern? I thought it would be fun today to do a little tutorial showing you how simple it is even with a very complex drawing. And you don't even need a computer!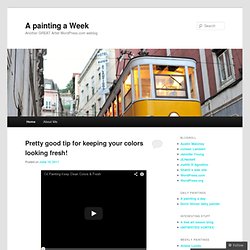 Trying to pull together several painting so they can be finished, one for a customer, one for a show and one just for me. Below you can see several paintings I have sitting about my studio space… I am working on all of them at once…. trying to get them either finished or started. I work this way sometimes because its best to let some paintings sit rather then work on them too long. They become over worked and stagnant if painted for hours and hours. One is an oil painting which I just need a few adjustments and it will be complete… its the water painting with the yellow trees.
A painting a Week
Vintagraph - Vintagraph Fine-Art Wall Prints and Posters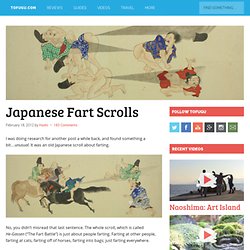 I was doing research for another post a while back, and found something a bit…unusual. It was an old Japanese scroll about farting. No, you didn't misread that last sentence.
Japanese Fart Scrolls