Photography
The Top 75 'Pictures of the Day' for 2012. Oct 17, 2012 *Update: The Top 100 'Pictures of the Day' for 2012 have just been published.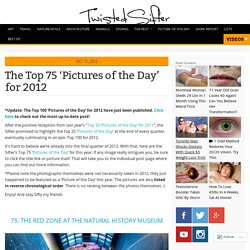 Click here to check out the most up-to-date post! After the positive reception from last year's "Top 50 'Pictures of the Day' for 2011", the Sifter promised to highlight the top 25 'Pictures of the Day' at the end of every quarter, eventually culminating in an epic Top 100 for 2012. It's hard to believe we're already into the final quarter of 2012. With that, here are the Sifter's Top 75 'Pictures of the Day' for this year.
Piccsy :: Recent posts. Bizarre Google Streetview findings & Coolphoto & WhereCoolThingsHappen. - StumbleUpon. - StumbleUpon. - StumbleUpon.
- StumbleUpon. 99 Excellent Examples of Forced Perspective Photography | Photography. Forced perspective is a technique that employs optical illusion to make an object appear farther away, closer, larger or smaller than it actually is.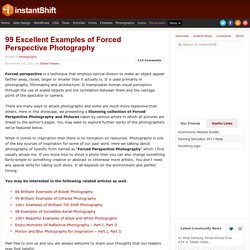 It is used primarily in photography, filmmaking and architecture. It manipulates human visual perception through the use of scaled objects and the correlation between them and the vantage point of the spectator or camera. There are many ways to attack photography and some are much more expensive than others. Most popular photography on StumbleUpon! 100 Exceptional Examples Of Portrait Photography. Part 1. (50 pics) | Redrif - StumbleUpon. Today I have collected 100 excellent portrait photographs, depicting emotional expression of different personalities, from child to old, from black to white.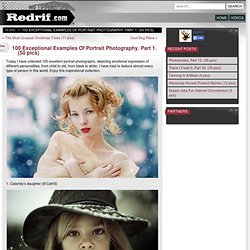 I have tried to feature almost every type of person in this world. Enjoy this inspirational collection. 1. Mental_floss Blog & 11 Pencil Vs. Camera Images - StumbleUpon. NYC's Day and Night Combined in Stephen Wilkes Photography |... - StumbleUpon. For this Thursday we've made a series that captures a transitioning of day into night within a single photograph.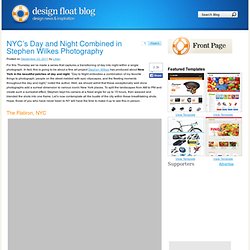 In fact, this is going to be about a fine art project Stephen Wilkes has produced about New York in the beautiful patches of day and night. "Day to Night embodies a combination of my favorite things to photograph; people on the street melded with epic cityscapes, and the fleeting moments throughout the day and night," noted the author. Well, we should admit that these exceptionally well done photographs add a surreal dimension to various iconic New York places. To split the landscapes from AM to PM and create such a surrealist effect, Stephen kept his camera at a fixed angle for up to 15 hours, then weaved and blended the shots into one frame.
Let's now contemplate all the bustle of the city within these breathtaking shots.
---