Infoviz
The Wheels On The Bus Come To A Screeching, Jolting Halt
What Makes a Visualization Memorable? | Visual Computing Group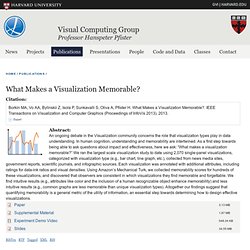 Citation:
Nasrullah Memon, via University of Southern Denmark
Eight papers by anti-terrorism professor retracted for plagiarism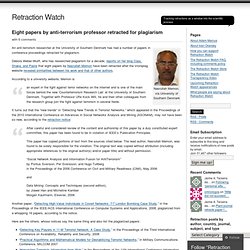 Data Journalism and Data Visualization: Hans Rosling's presentation | Aalto University1
Evolution of European Union legislation
W-NOMINATE analysis of the European Parliament NOMINATE is a scaling method that are widely used to position legislators in a few dimensional space based on how they vote in an assembly. Here the method is use to position members of the European Parliament (MEPs) in a two-dimensional space based upon their voting records in the first two years of the 2009-2014 EP setting.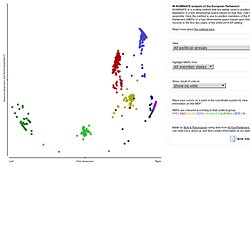 Nominate analysis of the European Parliament 2009-2011
It's Your Parliament - Incom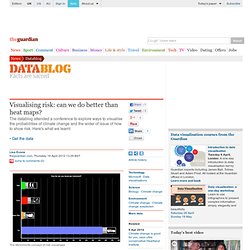 We recently attended an interdisciplinary visualization workshop hosted by Microsoft dedicated to visualising probability and risk. The scene was set by David Speigelhalter, Professor of the Public Understanding of Risk, who showcased a number of neat ways to communicate probability. The micromort is a measure that allows you to compare the risks of different types of activity.
Visualising risk: can we do better than heat maps? | News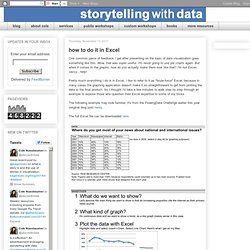 how to do it in Excel
One common piece of feedback I get after presenting on the topic of data visualization goes something like this: Wow, that was super useful.
Michael Wu, Ph.D. is Lithium's Principal Scientist of Analytics, digging into the complex dynamics of social interaction and group behavior in online communities and social networks.
Making Sense of Social Data: Visualization of Twit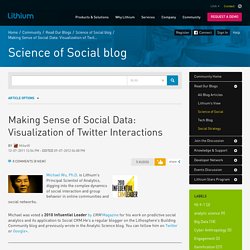 The Popular Science Archive Explorer
Differential Tag Clouds
This paper introduces the concepts of "summary tag cloud" and "differential tag cloud".
Life as Captured in Charts and Graphs
Regeringsgrundlaget 2011, Wordle tag cloud | Flickr : partage de photos !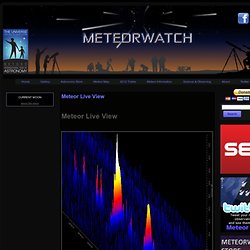 Meteor Live View | meteorwatch.org
listen to meteors here
G7IZU Radio Reflection Detection Page
Mapping Academic Tweets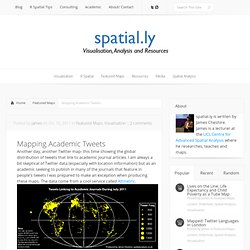 Another day, another Twitter map- this time showing the global distribution of tweets that link to academic journal articles. I am always a bit skeptical of Twitter data (especially with location information) but as an academic seeking to publish in many of the journals that feature in people's tweets I was prepared to make an exception when producing these maps.
Regeringsgrundlaget 2011, Wordle tag cloud, stripped version | Flickr : partage de photos !
Project Management Graphics (or Gantt Charts)
At the time of this posting I am a Project Manager for an owner for a medium sized hospital project in California, taking it from concept through to opening.