Restauration CB 650
S AB. The rear-sets will be delivered with levels and footrests in a new design and the mounting-plates are painted in black epoxy.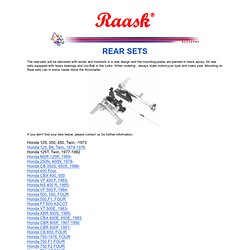 All rear sets equipped with brass bearings and Uni-Ball in the Links. When ordering , always state motorcycle type and make year. Mounting on Rear sets can in some cases block the Kickstarter. Gicleurs principaux Keihin KEA125 - Gicleur Keihin - Carburation Keihin - Carburation. Keihin jets vs. Dynojet jets. I found this list online.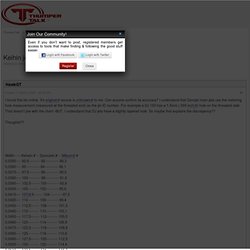 It's original source is unknown to me. Can anyone confirm its accuracy? I understand that Dynojet main jets use the metering hole measurement (measured at the threaded end) as the jet ID number. For example a DJ 150 has a 1.5mm (.059 inch) hole on the threaded side. That doesn't jive with the chart--BUT, I understand that DJ jets have a slightly tapered hole. Boisseau, aiguille, gicleur principal, gicleur de ralentis du carburateur Keihin gasgas. Informations sur les pièces boisseau, aiguille, gicleur principal, gicleur de ralenti du carburateur Keihin.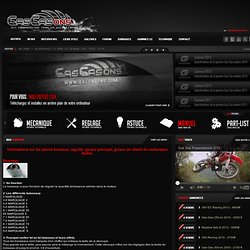 Boisseau 1. Sa fonction Le boisseau a pour fonction de réguler la quantité air/essence admise dans le moteur. 2. Passionpeinture91. La peinture et plus particulièrement la décoration est une passion.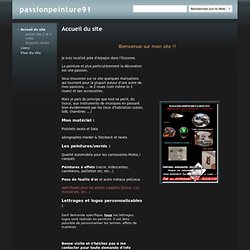 Vous trouverez sur ce site quelques réalisations qui tournent pour la plupart autour d'une autre de mes passions .... le 2 roues (voir même le 3 roues) et ses accessoires. Mais je pars du principe que tout se peint, du tissus, aux instruments de musiques en passant bien évidemment par les lieux d'habitation (salon, Sdb, chambres ....) K&N Products by Vehicle Search - Year, Make, Model, Engine Search. Chin on the tank – vintage motorcycle enthusiasts in philadelphia. 442952 gebrauchte Motorradteile - BIKE-TEILE: günstige Gebrauchtteile.
Scheerboat modified 920 virago. Tutoriels. Nous sommes le 20 Avr 2014, 09:28 Messages sans réponses • Voir les sujets actifs Membres connectés en temps réel <ul class="topiclist forums"><li class="row"><dl class="icon" title="Vous devez activer Javascript pour pouvoir visionner la Shoutbox.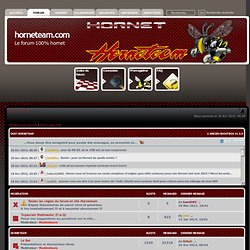 " style="background-image:url(. » Front Fork Rebuild 1979 Honda Cb650 Cafe Racer. The motorcycle forks were in decent shape, just a little weather worn.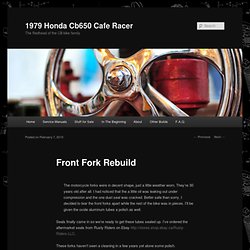 They're 30 years old after all. I had noticed that the a little oil was leaking out under compression and the one dust seal was cracked. Better safe than sorry, I decided to tear the front forks apart while the rest of the bike was in pieces. Honda | Modern Moto. GMP Classic - Pièces pour Café Racer et Motos Classiques. RETRO DE GUIDON HALCYON. Moto Kristen Le plus grand choix de pots d'échappement et autres pièces moto - MotoKristen. FTTM Racer - Tarozzi Rigidificateur de Fourches Honda CB 650. David Silver Spares - 07716-002-0203. S Tools-On-The-Cheap - DIY Soda Blaster.
AircooledTech; Tools-On-The-Cheap Soda Blaster For Carb Cleaning & Rebuilding Cleaning and rebuilding your carbs can be difficult these days.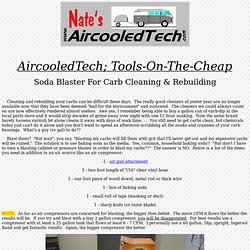 The really good cleaners of yester-year are no longer available now that they have been deemed "bad for the environment" and outlawed. Le spécialiste du Joint Torique Français - ORING. Helicoil M6 kit, PME, Artisans, Agriculteurs, Moto Pièces, Accessoires sur eBay - Achetez, vendez! David Silver Spares - HOME. Commandez vos Joints Spi Paulstra en ligne - Joint SPI.
Bienvenue 1001 roulements. Honda CB 650. La machine semble à peu près complète, 65000 km et ses papiers, pourquoi n'a t'elle pas été terminée ?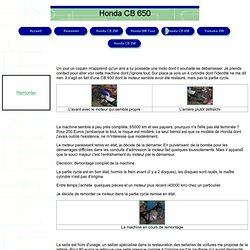 Pour 200 Euros j'embarque le tout, le risque est modéré. Le seul bémol est que ce modèle de Honda dont j'avais oublié l'existence, ne m'intéresse que modérément. Le moteur paraissant remis en état, je décide de la démarrer. En pulvérisant de la bombe pour les démarrages difficiles dans les conduits d'admission le moteur fait quelques toussotements. Mais il apparaît que le souci majeur c'est l'entraînement du moteur par le démarreur. Dave's Ultimate Guide to '79-'82 Honda CB650 Motorcycles - Parts. While usually performing even the most complex repairs at my own leisure, I had to throw in the towel when I fist bought this bike.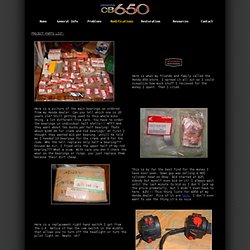 Having strictly worked on modern cars, I had a bit to learn. The bike wouldn't take a charge with a new battery, so naturally I decided that it would recieve a new alternator. WRONG! Honda CB650 Manual. Laurent HENOUX - Pieces motos anciennes - Toutes marques FRANCAI. 550/650 hybrid or 650 big bore HOW TO. "HOW TO MAKE A CB550 REALLY FAST", or "CB550/CB650 BIG BORE INSTRUCTIONS" i've been meaning to condense all the information i gathered during my 718 build into an easy to read how-to, and here it is. please note that all edits will go in this original post, so that any improvements to the article will be in one place. please PM me with corrections or suggestions to try and keep the clutter down.---------------------------------------------------------------------------------------------------------- When Honda produced the SOHC cb650, it was immediately following the end of the cb550 production, and it appears that they reused much of the tooling to keep costs down.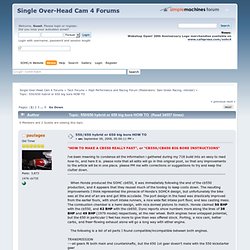 The resulting improvements I think represented the pinnacle of Honda's SOHC4 design, but unfortunately the bike was at the end of an era and got little accolade. Honda Motorcycle Parts, Kawasaki, Suzuki and Yamaha Motorcycle P.
---