News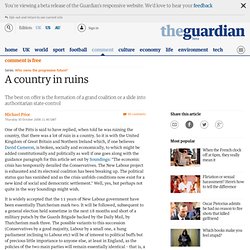 One of the Pitts is said to have replied, when told he was ruining the country, that there was a lot of ruin in a country. So it is with the United Kingdom of Great Britain and Northern Ireland which, if one believes David Cameron, is broken, socially and economically, to which might be added constitutionally and politically as well if one goes along with the guidance paragraph for this article set out by Soundings: "The economic crisis has temporarily derailed the Conservatives. The New Labour project is exhausted and its electoral coalition has been breaking up. The political status quo has vanished and as the crisis unfolds conditions now exist for a new kind of social and democratic settlement."
Michael Prior: The UK is a country in ruins | Comment is free
The Linux Game Tome
Hi folks, The Linux Game Tome will shut down on April 13. Those of us who have maintained happypenguin.org over the years now lack both the time and the ambition to do what is necessary to keep the site afloat. If you've been paying attention, you've noticed the spam clogging the forums, the lack of updates and the increasing brokenness of the site. The code driving this site, written by a novice web developer in 1999, is sorely out of date.
3epc User Portal - Home
We pour one out for Katherine, then discuss all the sweet gear we spotted at CES. The No BS Podcast has returned, both from the holiday break, and from CES, and we've recorded Episode #216. Sadly, things are starting off on a somber note, as Editor-in-Chief Katherine Stevenson has announced she is leaving the magazine to pursue other interests here at Future US. She will be sorely missed, and we wish her the best of luck at her new gig. Since we must carry on, we did, so we jumped into a discussion of all the hardware we saw at CES, including the Steam Machines, 4K panels, Razer's Project Christine, and Oculus Rift. Gordon had his ear to the ground for CPU news at CES too, and discusses what Intel told him at the show.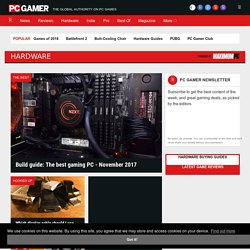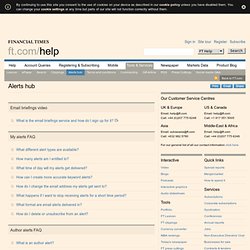 Services & tools - News tracking - Desktop news alerts
PrintEmailShare Email briefings video What is the email briefings service and how do I sign up for it? Serkan My alerts FAQ
Latest News, Currency and Financial Information Reuters.co.uk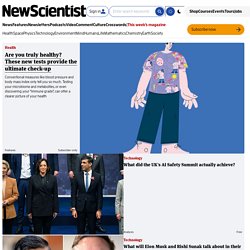 Cookies on the New Scientist website close Our website uses cookies, which are small text files that are widely used in order to make websites work more effectively. To continue using our website and consent to the use of cookies, click away from this box or click 'Close' Find out about our cookies and how to change them Log in
BBC World News
SAN FRANCISCO, Feb. 22 — Some class science projects get out of hand. That is certainly the case with Patrick Miller's graduate course in do-it-yourself supercomputing at the University of San Francisco. On April 3, his students plan to assemble the first "flash mob supercomputer" in the school gym. While brainstorming about how to build a home-brew computer powerful enough to be added to a list of the world's 500 fastest computers, Mr. Miller and his students, along with Gregory D. Benson, an associate professor of computer science, came up with the idea of an electronic barn-raising.
Hey, Gang, Let's Make Our Own Supercomputer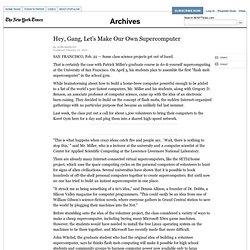 Europa - The European Union On-Line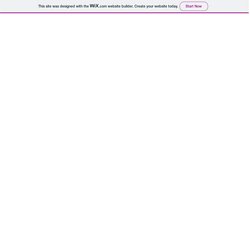 "Ich bin ein Berliner." -John F. Kennedy The Hand of Glory is one of those stories you hear of when you're running around with PROFESSIONAL occultists. Like the beat cop's story of the junkie on angel dust, still standing after a barrage of gunfire; or the "Things I've Pulled out of Rectums" stories from nurses.
Insider.com - the Insider's Internet
silicon.com - the who, what, when, where and why of ebusiness
How to stop a zombie horde of botnets How to stop a zombie horde of botnets Of all the security threats that can impact network operations, the lowly botnet may prove to be the most damaging and hardest to eradicate. Here's how to stop, or at least minimize, the damage.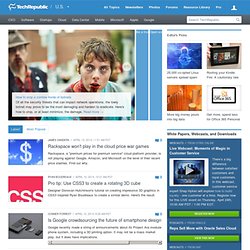 The Sun Newspaper Online
NewsViewToday World News and Commentary (C) 2001
Headline News from CNN Interactive
Forbes.com
BBC ONLINE Newsline - headlines direct to your desktop.
BBC News SCI-TECH
vnunet.com HomePage