Creative ideas
{ Ambrosia Girl }
When OhJoy debuted her finished studio renovation, I think there may have been a collective exploding of the minds over the internet.
Chez Beeper Bebe
Tatertots and Jello
Made by Joel
julia kostreva
Bijoux fantaisie, créations uniques et accessoires de mode - ALittleMarket
AAKASH NIHALANI
Shop Sweet Lulu — Home
Knitting Crochet Sewing Crafts Patterns and Ideas!
Origami That's Fun And Easy
origami club
Paper goods; new & old from near & far.
My little Fabric, Food and Creation
Hotel Boheme, vente de créateurs éthiques
acheter, vendre et vivre fait-main
Search: uk edition :: Etsy Blog
Beautiful Aromatic Gluten Free Play Clay by MamaKs on Etsy
Design Mom — The Intersection of Design & Motherhood
happy tape — japanese masking tape, now in the U.S.
Welcome to Ornamentea.com!!!
Ornamentea is your home for fine craft ingredients and inspiration. We strive to offer the most interesting 'parts' for your creations and we do it in an environment that is welcoming and encouraging. Our 'real' store is located in Raleigh, North Carolina and our virtual store is open 24 hours a day on your screen. You can visit us by sitting at our work table, joining us early on a Friday morning for Breakfast & Beads, coming to a class or by downloading one of our free jewelry making and beading tutorials any time.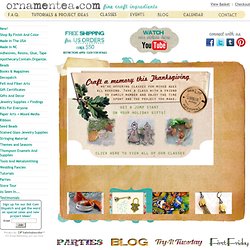 Photoset January 08, 2014 0 comments 4,762 notes
Lovely Ink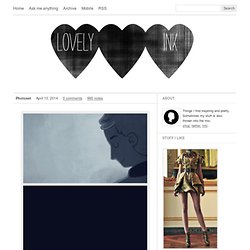 Petit Pot
MY MILK TOOF
Free Online Invitations, Announcements, Save-the-Dates and Party Guest List Management from pingg
M A G P I E    l o v e l y
The Girls Loft
Knit Spirit
Etsy :: Your place to buy and sell all things handmade