Creative ideas
{ Ambrosia Girl }
Sponsored Post: DIY Animal Magnets and Astrobrights Paper Giveaway April 2, 2014 This month, I've partnered up with Astrobrights paper to bring you a fun kids craft and an awesome giveaway! The lucky winner will receive a generous package of Astrobrights paper in 26 attention-getting shades and also a $50 gift card to Office Depot. I've been using Astrobrights papers for years (literally — since my college job at the campus print shop over a decade ago) and is my go-to paper for projects and print jobs that need to pop and stand out.
You may have heard: it's really, really cold in Minnesota right now--some sort of polar vortex weather phenomena is hovering over the state--just like a dementor waiting to suck out all of your happy. Luckily, I have figured out that doughnuts are the perfect antidote to happiness-sucking weather. Makes perfect sense, no? When a tornado hits, head to the basement, and when a besieged by a polar vortex, make doughnuts.
Chez Beeper Bebe
Link Party Palooza — and Target Giveaway! April 18, 2014 By Jen 39 Comments It's Friday!! Welcome back to the … We've combined the popular parties at I Heart Nap Time, Lil' Luna, Somewhat Simple, Tatertots & Jello and Today's Creative Blog to make a giant link party. You'll only have to link up once to to be listed on all five sites, and each of us will choose our own projects to feature posts – […] Carrot Cake Whoopie Pies with Coconut!!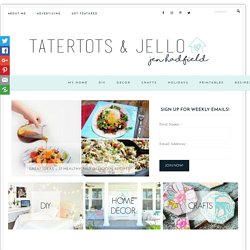 Tatertots and Jello
Made by Joel
julia kostreva
Bijoux fantaisie, créations uniques et accessoires de mode - ALittleMarket
AAKASH NIHALANI
Shop Sweet Lulu — Home
Every mother has her talents. Maybe she could sing your tears away or maybe she coached your soccer team to an undefeated season; maybe she caught every grammar mistake in your book reports or maybe she's hand knit you cozy socks every birthday since you were two. Whatever her forte, the day to celebrate mom is close at hand, and it's time to give back some love with the product of your own talents! Get tons of inspiration from our amazing archive of Women's Projects. Some of our favorites are shown above... To browse our complete gallery of knitting projects for women, click here; and for sewing projects, click right here!
Knitting Crochet Sewing Crafts Patterns and Ideas!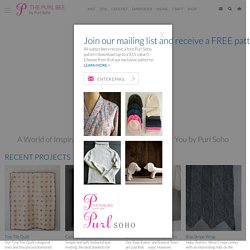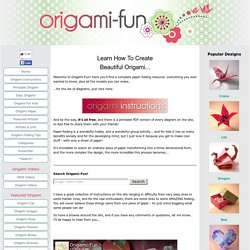 Welcome to Origami-Fun! Here you'll find a complete paper folding resource: everything you ever wanted to know, plus all the models you can make… ...for the list of diagrams, just click here:
Origami That's Fun And Easy
origami club
Paper goods; new & old from near & far.
My little Fabric, Food and Creation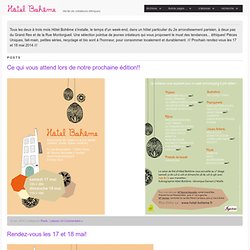 Les photos de cette édition de mars sont signées Diane Bussy. Ce n'est pas la première fois que Diane collabore avec Hôtel Bohême, donc nous vous la présentons en long, en large! En dehors de la photo, Diane créer des bijoux sous le nom de The Blossom Bohemian. Mais comment passe t-on de la photo aux bijoux ?
Hotel Boheme, vente de créateurs éthiques
acheter, vendre et vivre fait-main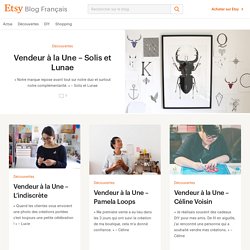 6 conseils pour organiser un marché de créateurs avec votre Team Profitez des conseils de la Team EtsyBCN pour organiser un marché de créateurs et faire connaître Etsy. By LaetiFrenchie Published: 4 April 2014 Prêt pour la Craft Party ? Nous avons la date et le thème. Il est temps de commencer à s'organiser.
Seller Handbook Archive From SEO to photography to advertising, find it all in this thorough index of resources for running your small business. By Katy Svehaug Published: June 10, 2013 Bringing Craft to the Olympic Games UK Artist and Etsian Sarah Turner got the surprise of her life when she was invited to design an installation for the world's biggest sporting event.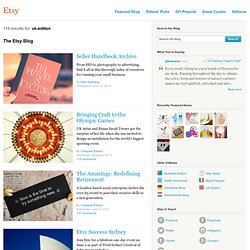 Search: uk edition :: Etsy Blog
Beautiful Aromatic Gluten Free Play Clay by MamaKs on Etsy
Thanks for stopping in to see Mama K's work. Hope you find something you love! Mama K's Aromatic Play Clay is the proud winner of a Best Green Toy of 2011 award from Dr.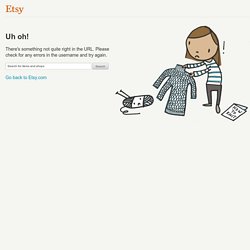 Design Mom — The Intersection of Design & Motherhood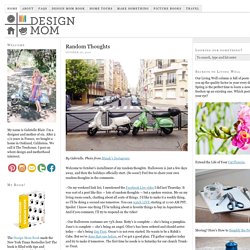 By Gabrielle. This post is brought to you by Office Depot's #TeachersChangeLives program. Register your child's classroom, so the students have the school supplies they need to succeed. Can we talk some more about public schools today? They're on my mind. Last month a vacuum was unexpectedly delivered to my house (long story, I'll tell you about it another time).
happy tape — japanese masking tape, now in the U.S.
Welcome to Ornamentea.com!!!
Ornamentea is your home for fine craft ingredients and inspiration. We strive to offer the most interesting 'parts' for your creations and we do it in an environment that is welcoming and encouraging. Our 'real' store is located in Raleigh, North Carolina and our virtual store is open 24 hours a day on your screen. You can visit us by sitting at our work table, joining us early on a Friday morning for Breakfast & Beads, coming to a class or by downloading one of our free jewelry making and beading tutorials any time.
We're gearing up for our ten-year anniversary, which is actually this week! Keep in mind, 10 years on Melrose, is like 100 years on other streets. We were recently told the average length of time for a business on Melrose is about 14 months - so don't mind us if we have a beer at the opening. Speaking of - if you plan on attending the opening reception for our 10 year anniversary show this FRIDAY NIGHT at G1988 (West) - RSVP by emailing rsvpgallery1988@gmail.com.
Lovely Ink
Petit Pot
Os presenté hará algún tiempo en el blog a Mr. Pop Corn, nuestro gadget para hacer palomitas en el microondas. Seguro que algunos habéis oído hablar de la salsa picante Sriracha, muy usada en la gastronomía asiática.
"Orange is trash, green is for cans, and blue is paper... I think." "Germs, Lardee, GERMS!" "Whoah, Check it out! Someone threw out this cool dresser." "Think of all the things we could stuff in here!"
MY MILK TOOF
Free Online Invitations, Announcements, Save-the-Dates and Party Guest List Management from pingg
M A G P I E    l o v e l y
The Girls Loft
Knit Spirit
Etsy :: Your place to buy and sell all things handmade