Photography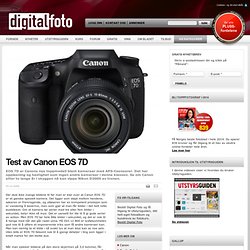 Der skal ikke mange bildene til før man er klar over at Canon EOS 7D er et ganske spesielt kamera. Det ligger som støpt mellom hendene, søkeren er fremragende, og utløseren har en kompetent presisjon som er vanskelig å beskrive, men som gjør at man får bilder i det helt rette øyeblikket.
Test av Canon EOS 7D
Beyond Shotz
Photo Booth and Canons with cheap lenses dominate Tumblr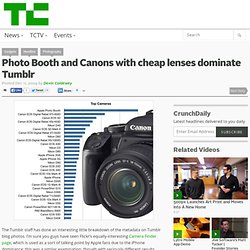 The Tumblr staff has done an interesting little breakdown of the metadata on Tumblr blog photos.
Foto.no - Hovedsiden
Magnum Blog - the photo blog of Magnum Photos
Magnum Photos is a photographic cooperative of great diversity and distinction owned by its photographer members. With powerful individual vision, Magnum photographers chronicle the world and interpret its peoples, events, issues and personalities. The Magnum Photos library is a living archive updated daily with new work from across the globe.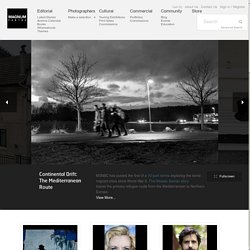 The East Was Tugging At My Soul
How to Use Wordpress Widgets
I've tried to collect a few photo effects tutorials that are very much centered around one subject rather than a complete photo manipulation.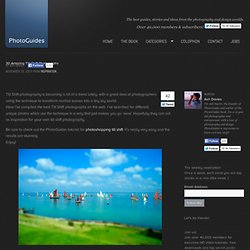 30 Amazing Tilt Shift Photographs
30 Amazing Tilt Shift Photographs | Photo Guides
Website built by dennisoneil based on Photo Focus I
Scott Stulberg Photography
The world of professional photography has come a long way since the days of the darkroom and Ektachrome film. Although there are traditionalists who still swear by film photography, advances in technology have brought photography to a whole new level, both in process and product. In addition to innovation in photography equipment, there are many valuable resources online that are becoming essential tools for professional photographers.
5 Essential Sites for Professional Photographers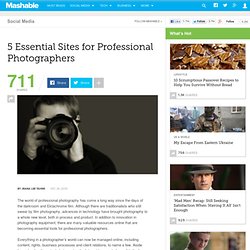 This post originally appeared on the American Express OPEN Forum, where Mashable regularly contributes articles about leveraging social media and technology in small business.
5 New Year's Resolutions for SMBs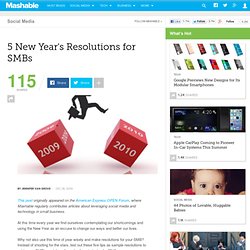 Kreativ1.no | Nettportalen for kreative individer |
The Still Photograph: Embedding Images in Our M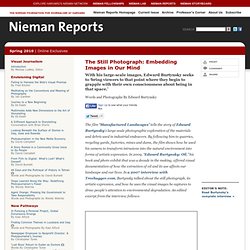 The film "Manufactured Landscapes" tells the story of Edward Burtynsky's large-scale photographic exploration of the materials and debris used in industrial endeavors.