Photo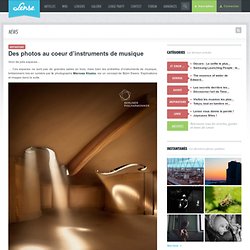 Des photos au coeur d'instruments de musique
Voici de jolis espaces… … Ces espaces ne sont pas de grandes salles en bois, mais bien les entrailles d'instruments de musique, brillamment mis en lumière par l e photographe Mierswa Kluska , via un concept de Björn Ewers. Explications et images dans la suite. A l'origine, le Berliner Philharmoniker, célèbre orchestre qui cherche un visuel de publicité. A l'arrivée, une campagne d'un an, aussi marquante que brillante, qui a récemment ressurgi sur la toile. Partant d'un concept de Björn Ewers, l'idée derrière ces photos prises par Mierswa Kluska est de donner aux instruments une toute autre dimension.
: Irina Werning - Photographer
Wrong : Asger Carlsen
syntheticpubes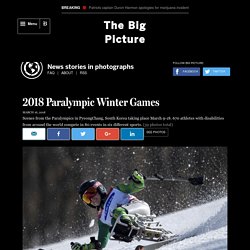 Charlie Haughey was drafted into the US Army in October of 1967. He was 24, and had been in college in Michigan before running out of money and quitting school to work in a sheet metal factory. The draft notice meant that he was to serve a tour of duty in Vietnam, designated a rifleman, the basic field position in the Army.
English Russia » Artwork of Ukrainian Banksy
Fangirl Challenge : [ 3 /7] Tv Shows Merlin (2008) " No young man, no matter how great, can know his destiny. " (via merlin-gifs ) In short, to anyone with dating experience, "nice guy" sounds like "essentially lackluster, if largely unobjectionable male person." And this is what you're presenting as your best trait.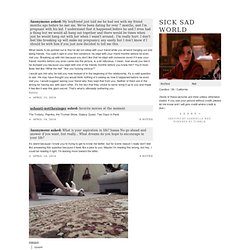 Sick Sad World.