Photos
Crop Factor with ISO & Aperture: How Sony, Olympus, Panasonic, Canon, Nikon & Fuji Cheat You. DOF. Here you can see how you can achieve the same DOF on different sensor sizes by choosing appropriate lenses .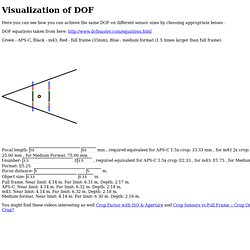 DOF equations taken from here: Green - APS-C, Black - m43, Red - full frame (35mm), Blue - medium format (1.5 times larger than full frame) The-Digital-Picture.com features Canon DSLR Camera and Lens Reviews, News, Deals and Tips. The original DSLR camera simulator | CameraSim. Lighting Lighting is the single biggest determinant of how your camera needs to be set.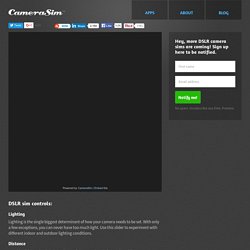 With only a few exceptions, you can never have too much light. Use this slider to experiment with different indoor and outdoor lighting conditions. Distance.
PictureCorrect - Photography Tips and Techniques. Popphackner Photography. Utiliser les filtres polarisants en photographie nature | Naturapics - Le web de la photographie nature. De tous les filtres couramment utilisés en photographie, s'il y en a un en particulier que vous vous devez de posséder, c'est bien un filtre polarisant.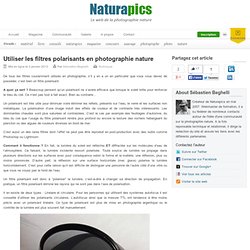 A quoi ça sert ? Beaucoup pensent qu'un polarisant ne s'avère efficace que lorsque le soleil brille pour renforcer le bleu du ciel. Naturapics.com - Le web de la photographie nature. TiragesPro | Laboratoire professionnel de tirages d'art, tirages qualité expo et tirages panoramiques à prix raisonables. Filtre polarisant : trois exemples assez parlants. En 2014 macandphoto change de nom, rendez vous sur www.photoetmac.com Merci d'updater vos bookmarks !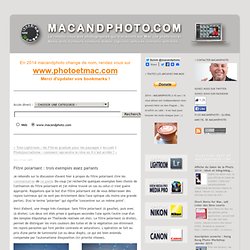 « Tuto Lightroom : les Filtres gradués pour les paysages | Accueil | Photojournalisme : comment reprendre le rêve où il s'est arrêté ? » dim. 27 déc 2009. Filtre polarisant : trois exemples assez parlants. Boguslaw Strempel - фотографии. 35фото. Accueil - QuestionsPhoto. The Big Picture. Many indigenous groups, including the Huni Kui, Ashaninka, and Madija, live in villages in the Brazilian rainforest near the border with Peru.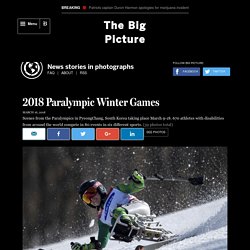 Over the past three years, the Ashaninka and Madija say that they have seen more and more incursions on their territory from uncontacted tribes, defined by Survival International as groups who have no peaceful contact with mainstream society. The "Bravos," or "Braves," as uncontacted Indians are called in the region, carry out raids on other villages, putting the communities along the Envira River on permanent alert.
Leaders of the Ashaninka tribe have asked the government and NGOs for help in controlling what they consider an encroachment on their area by these uncontacted indigenous groups, stating that the movement of these other tribes is the result of pressure caused by illegal logging across the border in Peru. All photos by Lunae Parracho. --Reuters (26 photos total) Galerie. Burn magazine. LIFE - Your World in Pictures. Club Photoshop. Photo art et d?coration - cadre et encadrement - id?e cadeau - ma belle photo. Galerie de The White House.
Digital Cameras: Digital Photography Review, News, Reviews, Forums, FAQ. Photo from portfolio "New york yellow cabs" by Stephane Bazart, Professional Photographer - Graphic design, Other, UrbanArchitecture, Graphic design, UrbanArchitecture, UrbanLifestyle, Other, Portraits, UrbanArchitecture, Graphic design, UrbanArchitecture. Welcome to Flickr - Photo Sharing.
---