Craft blog
Falala Designs
Buttoned Up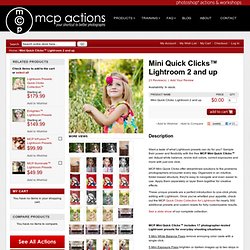 Availability: In stock. Want a taste of what Lightroom presets can do for you? Sample their power and flexibility with the free MCP Mini Quick Clicks™ set. Adjust white balance, revive dull colors, correct exposures and more with just one click. MCP Mini Quick Clicks offer streamlined solutions to the problems photographers encounter every day. Organized in an intuitive, folder-based structure, they're easy to navigate and even easier to use.
Free Lightroom Presets for Photographers
enter your digits to get our free mobile app Log In or Sign Up Get the Official App! Literally just became my favorite app, ever! Amazing.
Sweatshirts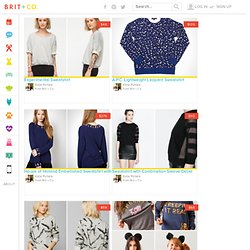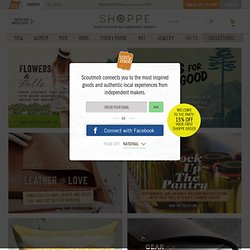 Free Shipping On All Orders Over $75 And, of course, the fine print:Get free shipping on your next order when you spend over $75. The discount will be automatically applied to your purchase; no promo code required. The subtotal of your purchase must equal or be greater than $75 after any promotional discounts have been applied. Additional fees such as tax or shipping and handling do not apply toward your minimum subtotal requirement of $75.
Collections | handmade | Scoutmob Shoppe
Bonjour à tous, c'est encore et toujours Vincent du blog décoration mydz ! A chaque jeudi, sa sélection MyColors sur HumGum! , et cette semaine, j'ai choisi une association très estivale à base de turquoise et de jaune citron ! Une combinaison d'une efficacité redoutable en déco, qui saura enlever toute morosité de votre intérieur… Pour faire très simple : vous mettrez à coup sûr du soleil dans votre maison avec ce jaune solaire et ce bleu céleste… même la nature est d'accord avec nous, c'est dire ! Coup d'oeil sur notre sélection ! Ci-dessus de haut en bas et de gauche à droite : 1.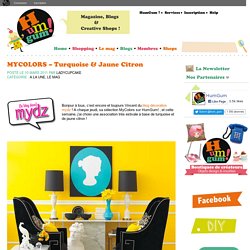 MYCOLORS – Turquoise & Jaune Citron
Home / Ask Alice
Free Washi Tape Download
You all love free stuff, right? I do! Well, today I have a little somethin' somethin' for you.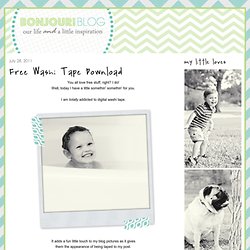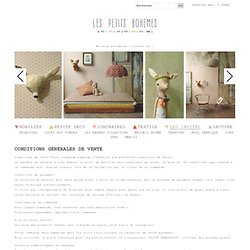 Condition génèrale de vente — LES PETITS BOHEMES
conditions de vente Toute commande suppose l'adhésion aux présentes conditions de vente. Le vendeur se réserve à tout moment le droit de modifier ses conditions de vente. Le prix et les conditions applicables à la commande sont ceux en vigueur lors de la validation par le client de la commande.
Thanks for all your entries for our Part 1 giveaway last week! Congrats to the winner of our Simplified Life Binder – Kate Ladd! Kate, send us a quick email with your mailing address and we'll get that out to you to begin preparing for 2014! Like we talked about in PART ONE, the first step to simplifying is prioritizing. Get real with yourself and be honest – on paper. Often, we think we can tackle EVERYTHING in one day.
Emily Ley | Personalized Gifts & Paper Goods with Sweet Southern Charm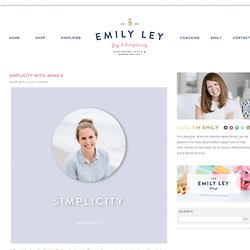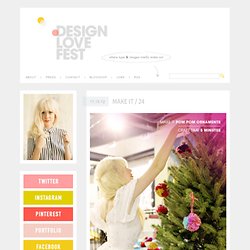 MAKE IT / 24
ready to make some pom poms? i promise, it's very easy and the perfect way to switch up your holiday decor this year. let's get started… what you'll need: • clover pom pom maker size large (available in most craft stores and on amazon here) • yarn in beautiful colors • scissors the steps: • open one side of pom maker • wrap the two pieces (the colored arms for lack of a technical term) together with yarn. wrap enough yarn around so that when you close it the side fits in snuggly.
Accueil | Bleekcups.fr
new products
POCHETTES KRAFT A FENETRE - Découvrez l'emballage "POCHETTES KRAFT A FENETRE"
Something I have great admiration for are the originals. Those people who have original thoughts, are creative, and do what they do because it's just who they are. I love that about my family history and know it's why I'm not overly interested in trends or what's popular at the time. I want to blaze my own trail.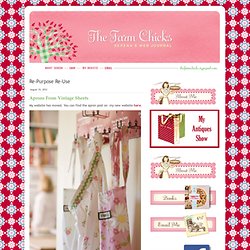 The Farm Chicks: Re-Purpose Re-Use
Pretty Printables: Floral Tags
DIY: Easy Relief Printmaking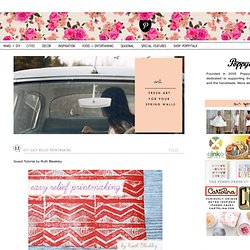 This easy (I promise!) printmaking tutorial is a great way to use up styrofoam meat trays that you are probably hoarding (or maybe that's just me...) and it would also be a fun craft for kids, as long as you did it outside. It's essential that you get water-based block printing ink (it costs about $3 a tube) - otherwise this tutorial goes from an "easy" to "the-reason-why-I-never-majored-in-Printmaking" tutorial because the cleanup is much more difficult for oil-based printmaking ink - that being said, if that's what you have on hand, go for it - actually, if that's what you have on hand, you are probably somewhat beyond styrofoam tray printing anyway!
Favry emballage - Favry emballage
Sachets kraft avec impression
one set is 12 spools each of colour,one spools is 100 meters,12 kinds of colour baker twine/ cotton twine for food&gift packing-in Packaging Rope from Industry & Business on Aliexpress
Product Descrption: one carton 10 sets ,120 spools of baker twine one set is 12 spools each of colour, one spool is 100meters . colour including:red /white black/white
One Good Thing by Jillee | Emily White Designs
To order, please click on the "order now" button beneath your desired premade. You will be sent to the order form where you may add any additional items you desire.
$80 Blogger Pre-made Designs - Designer Blogs | Blog Design, Custom Blog Design, Pre-made Blog Design - Designer Blogs
Photo Used Under a Creative Commons License - Copyright © LimonadaPhoto Used Under a Creative Commons License - Copyright © Limonada Lost in a stack of magazine piles?
Click here to visit Kim's professional Web site. As a lifestyle and entertaining expert, Kim founded in 2007 At Home with Kim Vallee, an online destination for busy women who wish to live with style. She tailors the blog to her stylish lifestyle as a career woman, a wife and a mom.
Bio of the Editor 
Swash + A Sprinkle
Pretty Little Things That I Love vol. 1
Cyd (cydconverse) on Pinterest
Une extension en bois et verre
L'Art de la Curiosité
Etiquettes Autocollantes, Achat/Vente Etiquettes Cadeaux, Etiquette octogonale - Botanique Editions
Round Label Sheets | Inkjet Round Labels | Laser Round Labels
Two Pear Designs | Photographer Templates and Marketing Resources
Milk & Paper — Cups blancs
Spunky Junky
Casiers muraux, esprit cabane, fabriquer soi-meme ses meubles
A propos - Ma Petite Mercerie