Info resources
15 Web Alternatives to Popular Desktop Software
Web applications have come a long way. They used to be amateur imitations of their desktop counterparts, with only one or two functions and not at all practical.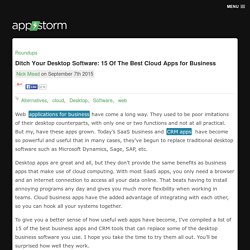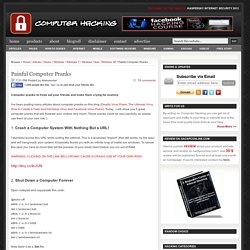 Painfully Computer Pranks ~ Computer Hacking | Learn How To Hack
Computer pranks to freak out your friends and make them crying for mummy I've been posting many articles about computer pranks on this blog (Deadly Virus Prank, The Ultimate Virus, How to Create a Fake and Harmless Virus and Facebook Virus Prank). Today , I will show you 5 great computer pranks that will frustrate your victims very much.
I discovered the Tilt Shift technique perusing the photography of Drew Wilson , an uber talented young photographer here in Sarasota.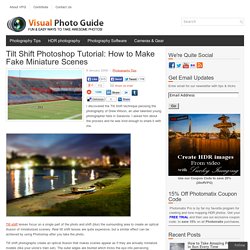 Tilt Shift Photoshop Tutorial: How to Make Fake Miniature Scenes Visual...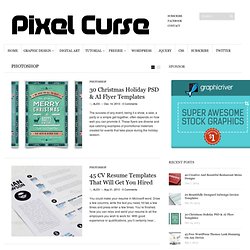 30 Christmas Holiday PSD & AI Flyer Templates
Photoshop
"How strange is the lot of us mortals!
An Essay by Einstein -- The World As I See It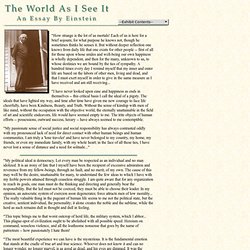 Hi BodyRockers,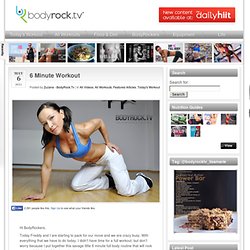 Fitness Advice, Workout Videos, Health & Fitness | Bodyrock.tv
Photoshop CS4: A Picture Worth a Thousand Words - Layers Magazine | Layers...
I love Photoshop techniques that offer all kinds of possibilities for experimentation—and the following tutorial is a perfect example of one of those techniques.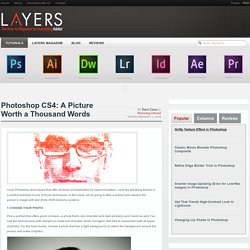 Top 10 Common Faults In Human Thought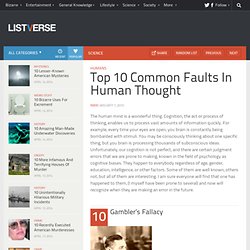 Humans The human mind is a wonderful thing. Cognition, the act or process of thinking, enables us to process vast amounts of information quickly.
Email Marketing Blog for Small Business: 7 Tips for...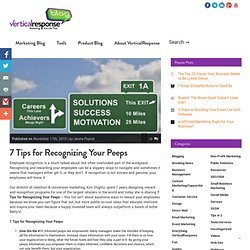 Employee recognition is a much talked about, but often overlooked part of the workplace. Recognizing and rewarding your employees can be a slippery slope to navigate and sometimes it seems that managers either get it, or they don't. If recognition is not sincere and genuine, your employees will know it. Our director of retention & conversion marketing, Kim Stiglitz, spent 7 years designing reward and recognition programs for one of the largest retailers in the world and today she is sharing 7 Tips for Recognizing Your Peeps – this list isn't about expensive ways to reward your employees because we know you can figure that out, but more subtle no-cost ideas that educate, motivate and inspire your team because a happy, invested team will always outperform a bunch of bitter Betty's!
Drawing Tutorial: Male
OMGWTFBBQ
This art tutorial, kindly donated by surfing comic strip illustrator and surf artist Bob Penuelas covers how to draw a wave the Wilbur Kookmeyer way!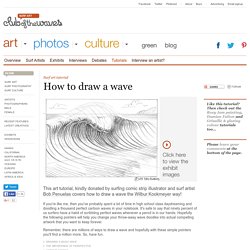 How To Draw A Wave | Club Of The Waves
30 Watercolor Tutorials and Brush Sets for Photoshop
Through the use of brushes and various combinations of often pastel and neutral colors, creating that digital watercolor style in Photoshop can be a fun and rewarding experience.
Synonym Finder & Find synonyms, antonyms & definition for (almost)...
Alt Codes - How to make those Smiley Faces
For those who would like to know how to do the copyright symbol © or the Registered Trademark symbol ® or other things like funny faces etc.
Five Horrifying Serial Killers Youve Probably Never Heard Of - FEARnet
Serial killers are the real-life monsters that we disguise as horror movie villains. Bundy, Dahmer, and Manson are names that are as recognizable as Freddy, Jason, and Michael. They are horrifyingly fascinating because, in the movies, motives aren't questioned; it's just a fun, scary time, and the threat ends when the lights come on.