Sources
Social Media News and Web Tips – Mashable – The Social Media Gui. ZDNet Technology News. Technology News. Technology News. Sign in with Facebook Or use your Businessweek account Forgot password?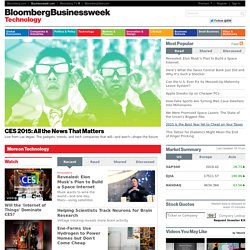 Already a Bloomberg.com user? Sign in with the same account. Don't have an account? Sign up. Ars Technica. O'Reilly Radar - Insight, analysis, and research about emerging. TechCrunch. Ineedfile.com - Rapidshare Search. The NeoSmart Files. Upon placing an order for (select) books on Amazon, on the Thank You page you'll be informed that a free "sample copy" of the same book has been made available to you on your Kindle or your Kindle account, should you wish to claim it: Continue reading Google finally announced what we all knew was coming sooner or later: all search is now encrypted — and the kicker for those of us in the online business is that we'll never again receive information about which keywords searchers used to land on our site (from Google, at any rate).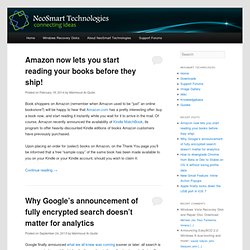 Raindrop. Raindrop Design Development Page. Gizmodo, the Gadget Guide. Lifehacker, tips and downloads for getting things done. SciBlogs - New Zealand's largest science blog network. Nebul.us. TechRepublic - A Resource for IT Professionals. Digital Inspiration: A Technology Blog on Software and Web Appli. AdMob Metrics.
Mike Masnick's Blog. Techdirt.
---