Sheet Music, MP3's
Chubby Sparrow Music
The search page
Play hymns and folk songs with easy guitar chords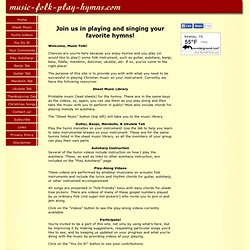 Welcome, Music Folk! Chances are you're here because you enjoy hymns and you play (or would like to play!) some folk instrument, such as guitar, autoharp, banjo, bass, fiddle, mandolin, dulcimer, ukulele, etc. If so, you've come to the right place! The purpose of this site is to provide you with with what you need to be successful in playing Christian music on your instrument.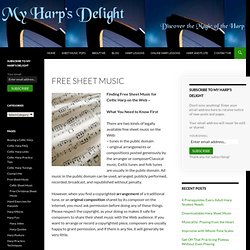 Finding Free Sheet Music for Celtic Harp on the Web ~ What You Need to Know First There are two kinds of legally available free sheet music on the Web: ~ tunes in the public domain ~ original arrangements or compositions posted generously by the arranger or composerClassical music, Celtic tunes and folk tunes are usually in the public domain. All music in the public domain can be used, arranged, publicly performed, recorded, broadcast, and republished without penalty. However, when you find a copyrighted arrangement of a traditional tune, or an original composition shared by its composer on the internet, you must ask permission before doing any of these things.
Free Sheet Music for Celtic Harp
David Mallett - Garden Song - Last.fm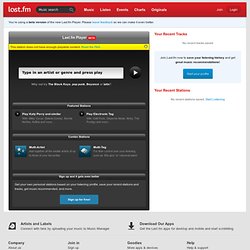 We're very sorry, Last.fm's radio servers are full at the moment. Please try again later. Thanks for your patience. Subscribers get priority access to the radio during busy times. This station is not available
Canon in D by Johann Pachelbel (1653-1706) FREE SHEET MUSIC FOR EASY PIANO arranged by William Wallace Also Sprach Zarathustra - Intro by Richard Strauss (1864-1948) Main Theme from 2001: A Space Odyssey Archbishop Parker's Psalter / Third Mode Melody by Thomas Tallis (1505-1585) arabic مجاني رخي بيانة ورق موسيقى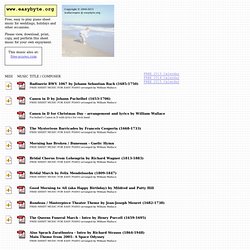 Welcome! As we express our gratitude, we must never forget that the highest appreciation is not to utter words, but to live by them. ~John Fitzgerald KennedyWelcome! As of now the web site is working well with just a few glitches.
Melody's Traditional Music & Harp Shoppe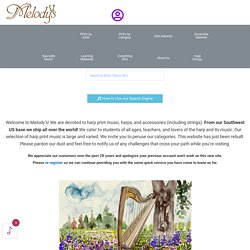 Alphabetical List of the pieces on these pages. HOLIDAY PIECES!Halloween, Thanksgiving,Hanukkah, Christmas Most PopularThe most downloaded pieces on these pages. What PIANO TEACHERS are saying about "Free Piano Music!" Free Guitar Music!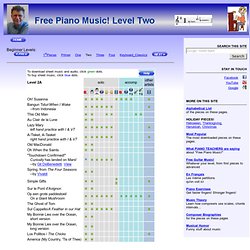 Free Piano Music! Level Two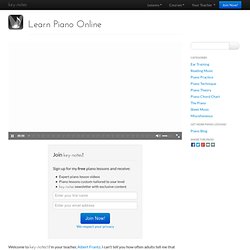 Welcome to key-notes! I'm your teacher, Albert Frantz. I can't tell you how often adults tell me that they wish they had learned piano as a child. Well, I wish I had learned piano as a child!
Learn Piano Online at the key-notes Virtual Piano Studio by Albert Frantz
Melody's Traditional Music & Harp Shoppe
Janet Lanier
Welcome to the official website of Janet Lanier. Please take your time browsing. There is a lot to see here. Check out the CATALOG and the new sort feature with over 100 harp pieces, over 40 wind trios with piano from my Shepherd's Trio (with alternate instrumentation), choral works, and more. All sheet music is digital download so if you're looking for something fast, this is the place to look.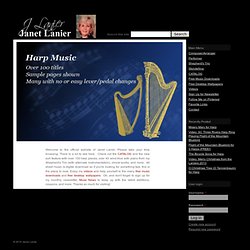 NooshinWiddess1.pdf
Such lovely Bach music as the Prelude in C is music every piano student should eventually have in their repertoire. Fortunately, it is not very hard, even in its original form, offered here as a free printable download. This beautiful and famous piano music by Johann Sebastian Bach makes great wedding music.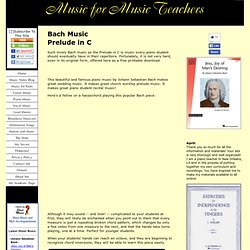 Free Bach Music for Piano, the Lovely and Easy Prelude in C in Original Form
eea_bach_prelude_in_c.mp3 (audio/mpeg Object)
Sylvia Woods Harp Center
My name is Sylvia Woods, and I would like to welcome you to the Sylvia Woods Harp Center. As our name implies, I specialize in the harp, and help people of all ages fulfill their dreams of owning and playing one of these beautiful, spiritual, and magical string instruments. You, too, can learn to play the harp!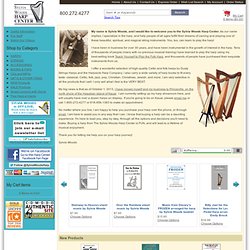 Jim Bottorff's Banjo Page
Jim Bottorff's Beginner's Play-Along Songs EASY PLAY ALONG SONGS - Beginner's click here Return to Home Page Scroll to bottom of this page The following songs have chord structures that should be easy for Beginner's to follow.
Each hymn listed is available in 3 different keys. Each song uses standard hymnbook harmonies. All transpositions are available for free and can be downloaded and printed for your use. Click on the titles to download a copy of the scores (PDF). If you are unable to read the PDF files, download ADOBE READER for free. a - A - a
Distinctive Notes - providing music & scripts
public domain hymns free music lyrics and chords