Sheet music
Lee Wong's Blog
Ok, ok. I know this is being lazy, but I have a good reason for not putting up all the separate sheet music for the many Final Fantasy songs. You see there are so many, that it would take me forever to convert them into single paged jpg formats. As such, why waste all that time when you can simply follow this link and download the zip files yourself? Unfortunately there isn't any Final Fantasy sheet music available on the website from this link for Final Fantasy 1-4, 12, 13, but hey, at least all the ones on there are free (and there are heaps!
Yuhki Kuramoto - Reminiscence - Romance
Yuhki Kuramoto
Yuhki Kuramoto - Reminiscence - Romance
PIANO ANGEL >> SHEET MUSIC >> KOREAN >> MALE >> Yuhki Kuramoto
Download, Purchase and Discuss the Latest Korean, Japanese and Chinese Music « HoneyMee.com
1004。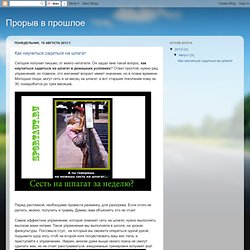 Сегодня получил письмо, от моего читателя. Он задал мне такой вопрос, как научиться садиться на шпагат в домашних условиях? Ответ простой, нужно ряд упражнений, но главное, это желание!
A. Liu
Música Ghibli - Hisaishi - Partituras para guitarra
January 2010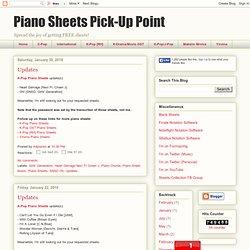 Hi guys, I did some editings to this site because I realized that my site column is getting too lengthy and that many have to scroll all the way down to get their download links - this then defeats the purpose of me hosting this site because people tend to overlook/miss the links. From today onwards, please refer to this column for updates on piano sheets, as well as important announcements (if applicable). Admin. To start the ball rolling,- Taeyang's "Wedding Dress" can be found under Big Bang.- Kim Bum's (BOF) "I'm Going To Meet Her Now" can be found under Boys Over Flowers OST.