Cooking From StumbleUpon
Puppy Chow Recipe | Muddy Buddies. I LOVE LOVE LOVE when some of the most yummiest treats are also the most easiest to make.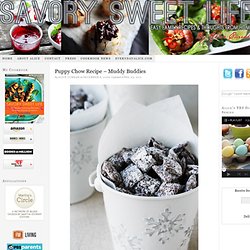 Ten years ago my friend Nancy gave each woman in our small group a beautifully packaged container of Puppy Chow aka Muddy Buddies. This was the first time I had ever had this "crazy good" treat. From the first bite I was hooked but also intrigued by what it was made of. Cinnamon Sugar Pull-Apart Bread. I'm sorry.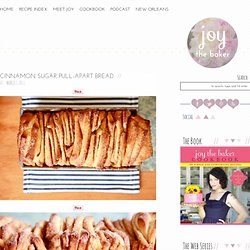 I know it's Monday morning and you probably came here for some pretty pictures of food that you could glance at, and then move on with your day… and here I go thrusting warm, soft cinnamon sugar bread in your face. It's not fair. I know it's not fair. I know that now you're craving cinnamon rolls, and cream cheese frosting and chili fries and hot dogs. The Brownie Project. Chinese Tea Eggs. Eggs, how do I love thee?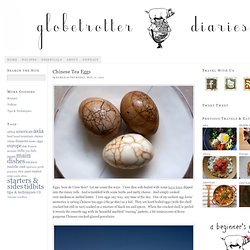 Let me count the ways. I love thee soft-boiled with some kaya toast dipped into the runny yolk. And scrambled with some herbs and melty cheese. No-Bake Chewy Cookies and Cream Bars. Oh how I love a treat that can be whipped up in about 15 minutes.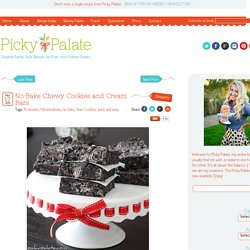 My boys and their buddies couldn't get enough of these Chewy Oreo Bars we had as an after school snack this week. Sometimes my spontaneous recipe creations turn out to be the most fun, lol! TasteSpotting | a community driven visual potluck. Cinnamon-Sugar Crusted Coffee Cake Muffins. Cinnamon-Sugar Crusted Coffee Cake Muffins These taste just like an old-fashioned doughnut with cinnamon and sugar.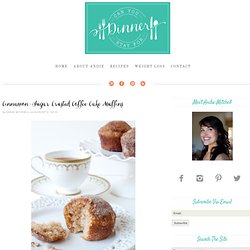 Be prepared to make more immediately because they'll be gone in no time. . Ingredients 1 ¾ cups all-purpose flour 1 ½ teaspoon baking powder ½ teaspoon salt 1/4 teaspoon nutmeg 3/4 teaspoon cinnamon 1/4 cup vegetable oil 2/3 cup granulated sugar 1 egg 1 cup milk For the Cinnamon Sugar Topping: Crispy Potato Roast Recipe. Hey Guys!
So…it's still really hot out…wtf! I'm totally ready for fall…forget this, "I just don't want summer to end" BS…I'm OVER IT! Okay, I apologize for being aggressive right there, but man does this weather make me grumpy. Yum Yum Sauce Recipe. Frites & fries - Garlic Knots. Garlic Knots Most of my early food memories had to do with all the garlic dishes that my grandmother made.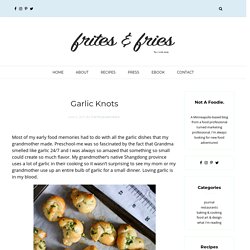 Preschool-me was so fascinated by the fact that Grandma smelled like garlic 24/7 and I was always so amazed that something so small could create so much flavor. My grandmother's native Shangdong province uses a lot of garlic in their cooking so it wasn't surprising to see my mom or my grandmother use up an entire bulb of garlic for a small dinner. Loving garlic is in my blood. Pizza Monkey Bread Recipe. Ok are you ready for Pizza Monkey Bread.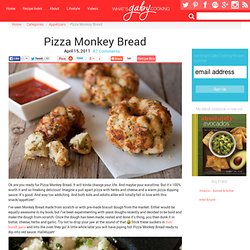 It will kinda change your life. And maybe your waistline. Graham Cracker S'mores Cookies. Graham Cracker S'mores Cookies Graham Cracker S'mores Cookies with a graham cracker base, topped with a chocolate chip marshmallow cookie and chopped Hershey's bars on top.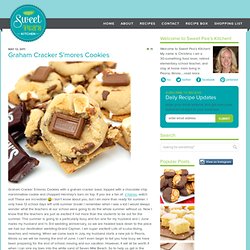 If you are a fan of s'mores, watch out! These are incredible! I don't know about you, but I am more than ready for summer. Dumplings. I'm actually laughing at myself!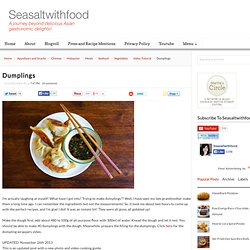 What have I got into? Trying to make dumplings?? Well, I have seen my late grandmother make them a long time ago. Mike's Amazing Cakes. How to Make Marshmallow Fondant - Clockwork Lemon. This time I decided to make it with those mini fruit flavored marshmallows. I had to sort them by colour first. I figured they would add a little bit of flavor to the fondant so I wouldn't have to add much flavoring oil. I use gel colours to dye my fondant but regular food colouring will work too. Millionaire's Shortbread. Since one half of the blue-eyed baking squad is currently blogging from waaaay across the pond in London, we figured we'd bake you lovely duckies a British treat. Shortbread. Millionaire's shortbread (ooooh aaaah). Healthy Baked Chicken Nuggets | Ginas Skinny Recipes.
Chunks of all white meat chicken breasts coated in breadcrumbs and parmesan cheese then baked until golden. An easy chicken recipe your whole family will love. What can be more kid friendly than chicken nuggets, even the pickiest kids like them. The Finger Test to Check the Doneness of Meat. Foodgawker | feed your eyes. Chocolate Chip Cheesecake with Ganache Topping | Serendipity Mommy.
---