Diseño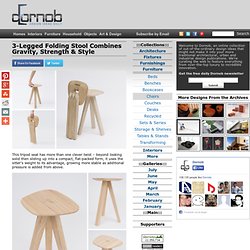 This tripod seat has more than one clever twist – beyond looking solid then sliding up into a compact, flat-packed form, it uses the sitter's weight to its advantage, growing more stable as additional pressure is added from above. While it is neat and creative, this is more than just another shock-and-awe object – it would work in multiple materials with the same shape and functionality, stores well, uses standard fasteners and is constructed in a durable fashion to boot. This graduate student design by Jack Smith could theoretically hold more than a few people – though fitting them on there is obviously a bit of a trick.
3-Legged heces plegable combina la gravedad, fuerza y ​​estilo | Diseños e Ideas sobre Dornob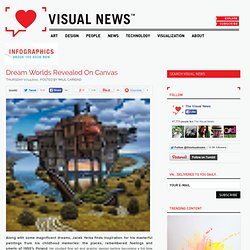 Along with some magnificent dreams, Jacek Yerka finds inspiration for his masterful paintings from his childhood memories: the places, remembered feelings and smells of 1950′s Poland .
Awesome camper
Un suelo de cristal con el apoyo de 180.000 figuras de plástico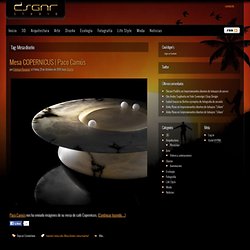 Esta mesa muy elegante escritura fue diseñado por Alex Kozynets y viene con un toque encantador. El apoyo de la tapa de la mesa se compone de elementos de estilo que recuerda a los cuernos de un ciervo.
Mesa Diseño | DSGNR - Part 2
Una simple silla que mece | En verdad simple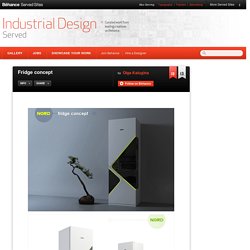 Fridge concept Outside surface of the fridge looks like compositionwith right and clear geometry.
Animal Pocket Knife
Casa con muro de escalada
Sleepbox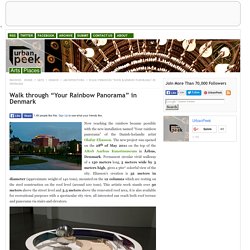 Now reaching the rainbow became possible with the new installation named "Your rainbow panorama" of the Danish-Icelandic artist Olafur Eliasson . The new project was opened on the 28 th of May 2011 on the top of the ARoS Aarhus Kunstmuseum in Århus, Denmark .
No hay más clavos rotos!