Arts
Ong Comunidad Tawantinsuyu
ateacomp | Asociación Argentina de Teatro Comparado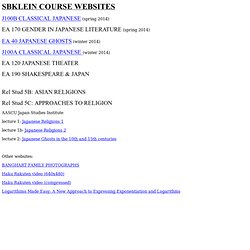 J100A CLASSICAL JAPANESE (winter 2014) EA 40 JAPANESE GHOSTS Rel Stud 5B: ASIAN RELIGIONS Rel Stud 5C: APPROACHES TO RELIGION
Edo period female samurai
Ferris Plock Prints and Posters at Art
Gracias a los muros y las ciudades que los contienen Por: Jué Karollys (Loto)
Los Murales de LOTO | La Grulla de Hermes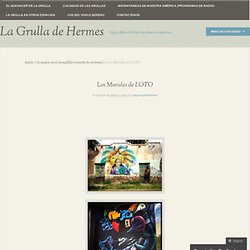 jux_jade5.png (Imagen PNG, 600x429 pixels)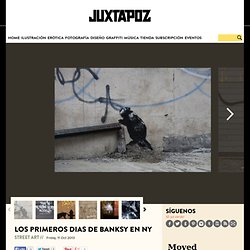 Los primeros dias de Banksy en NY
Hace unos días se anunció que Banksy haría una residencia artística en Nueva York. Después de meses de ausencia, el graffitero inglés regresa con "Better Out Than In" mostrando una obra diaria durante el mes de octubre. Aquí les mostramos las obras más relevantes que hasta el día de hoy se han dado a conocer:
bde534f161a4e6451bf3b1df435b7250_XL.jpg (Imagen JPEG, 960x617 pixels)
c0e687b299069f845b1866108cd8df41_XL.jpg (Imagen JPEG, 960x617 pixels)
jux_curiot.jpg (Imagen JPEG, 600x600 pixels)
Thanks! Like us on FB for more awesome posts! If you are a panda and read this magazine daily, you've probably already seen The 5 Most Talented 3D Sidewalk Artists or Anamorphic Typography by Joseph Egan. These amazing 3D illusions were made using a projection called anamorphosis which allows to create the illusion of three dimensions when viewed from the correct angle. Today, we want to show you another wonderful 3D illusion which is installed in front of the steps of Paris's city hall. French artist François Abélanet created this incredible 3-dimensional grass globe with the help of about ninety workers and called it 'Qui croire?'
3D Grass Globe Illusion at Paris City Hall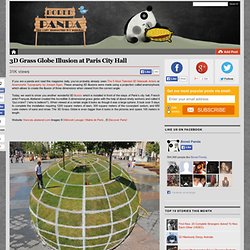 Visual Arts Data Service (VADS) Please accept our apologies for this disruption to the VADS service and website. For urgent matters relating to the VADS Collections, or the JISC Spot the Difference project, or the JISC Zandra Rhodes Digital Study Archive, please contact Amy Robinson For urgent matters relating to the Kultur II Group, JISC Kultivate, JISC eNova, or JISC Kaptur projects, please contact Marie-Therese Gramstadt
VADS: the online resource for visual arts - African and Asian Visual Artists Archive
1934
Connecticut College Art Collections
Seattle Art Museum: Intimate Worlds
Home Page in Oxford Art Online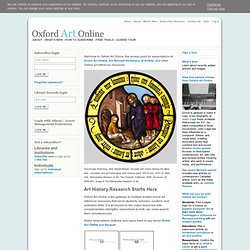 Welcome to Oxford Art Online, the access point for subscriptions to Grove Art Online, the Benezit Dictionary of Artists, and other Oxford art reference resources. Franz Kline: Black Reflections, oil and pasted paper on paper, mounted on masonite, 483×492 mm, 1959 (New York, Metropolitan Museum of Art, Gift of Mr. and Mrs. Norman Schneider, 1964, Accession ID: 64.146); © 2011 The Franz Kline Estate/Artists Rights Society (ARS), New York/image © The Metropolitan Museum of Art Art History Research Starts Here Oxford Art Online is the gateway to multiple trusted online art reference resources that serve students, scholars, curators, and collectors alike. It is anchored by two major resources with complementary strengths; subscribers to both can cross-search them simultaneously.