ART
Flow: The Beauty of Ink
uKybe.jpg (JPEG Image, 851 × 315 pixels)
NJgVP.jpg (JPEG Image, 500 × 735 pixels) - Scaled (80
What is DAZ Studio
Unleash the Artist Within Everything you need to start creating your own stunning artwork is waiting for you right here $249.00 Free Design amazing digital art with this popular 3D figure customization, posing, and animation tool. What is DAZ Studio? DAZ Studio is a feature rich 3D figure customization, posing, and animation tool that enables anyone to create stunning digital illustrations and animations.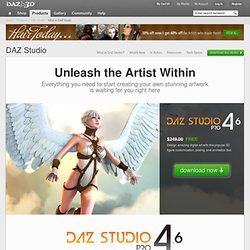 Designed by Rockefeller Partners Architects this house is located off a walk street with great views of the Pacific Ocean and Malibu coastline. Its design is all about a careful space planning. The site is a narrow 30×60-foot area but it includes not only the house but also a garden. This garden is an open green space in the center of the structure at the ground floor level.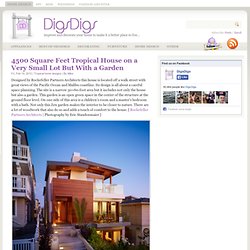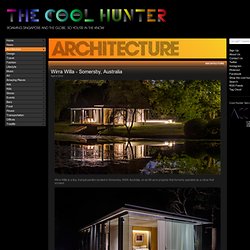 The Cool Hunter - Architecture
Over the past seven years, at our creative agency, Access , we have worked with a number of residential and commercial property developers from Abu Dhabi to Sydney, helping them with development and strategy. Yet we see so often the sad sight of yet another mediocre building going up. We see city councils approving mediocre design and we see cities looking uglier because of it.
The Blossom Light The Blossom Light by designer Ewa Sendecka features four modular LED components that can be bent and molded thanks to the flexible construction of the tubing that encases the power cable (the same used in gooseneck microphone holders). For further modification the components can be used in any order or number and plugged in for power on either the first or last module. Lay it down, stand it up, or hang it from the ceiling- a great modular lighting system that only requires a little imagination. Designer: Ewa Sendecka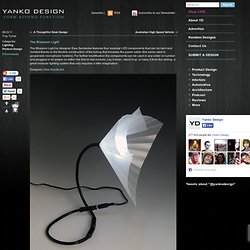 Blossom Light by Ewa Sendecka
Cirrata - Octopus Lamp by Markus Johansson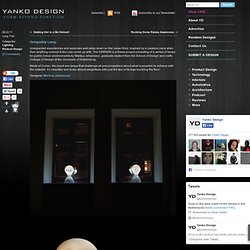 Octopoddy Lamp Unexpected experiences and surprises wait deep down on the ocean floor. Inspired by a creature more alien than anything science fiction can come up with. The CIRRATA is a thesis project consisting of a series of lamps for public indoor environments by Markus Johansson, graduate student from the School of Design and crafts College of Design at the University of Gothenburg. Made of Corian, the result are lamps that challenge all preconceptions about what is possible to achieve with the material.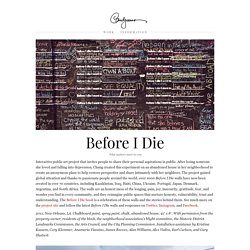 What is important to you 2011-ongoing It's easy to get caught up in the day-to-day and forget what really matters to you. After I lost someone I loved very much, I thought about death a lot. This helped clarify my life, the people I want to be with, and the things I want to do, but I struggled to maintain perspective. I wondered if other people felt the same way.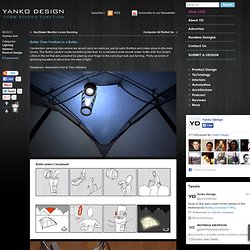 Better Than Fireflies in a Bottle I remember camping trips where we would carry an extra jar, just to catch fireflies and make glow-in-the-dark lamps. The Bottle Lantern looks something like that. It's a standard wide-mouth water bottle with four bright LEDs in the lid that are powered by placing your finger in the carrying hook and turning. Thirty seconds of spinning equates to about four minutes of light.
Bottle Lantern – Lamp for Campers by Alexandra Hart & Trey Williams
Chroma Watch - Bestsellers
The seconds minutes and hours pass across the evolving colors of Chroma's dial displaying a kaleidoscope Munsell measurement (the Munsell Measurement is the standard measure of three dimensions of color: tone, value and color purity). See how this watch displays time: While Chroma's numerals change color every second, the hour hand colors merge from one color palette to another more gradually creating beautiful hues of the color spectrum. Chroma is a 38mm diameter (1.50″) unisex watch utilizing Swiss parts. There are 2 Chroma models: - Stainless Steel Mesh Band: It is made of all brushed stainless steel and is water resistant to 150ft. Chroma comes with a fine mesh stainless steel band and exposing no visible lugs, providing a seamless connection from band to watch case.
O1ZVr.jpg (JPEG Image, 640x479 pixels)