ART
ArchDaily | Broadcasting Architecture Worldwide
Interior Design Ideas, Modern Design Pictures & Architecture Blog Magazine
Flow: The Beauty of Ink
uKybe.jpg (JPEG Image, 851 × 315 pixels)
NJgVP.jpg (JPEG Image, 500 × 735 pixels) - Scaled (80
What is DAZ Studio
Unleash the Artist Within Everything you need to start creating your own stunning artwork is waiting for you right here $249.00Free Design amazing digital art with this popular 3D figure customization, posing, and animation tool. What is DAZ Studio? DAZ Studio is a feature rich 3D figure customization, posing, and animation tool that enables anyone to create stunning digital illustrations and animations.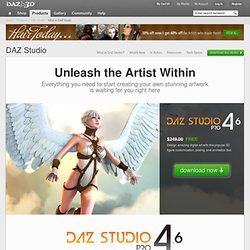 The Illustration & Design World of Zach Johnsen
4500 Square Feet Tropical House on a Very Small Lot But With a Garden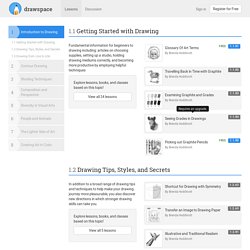 Drawspace Professional Lessons are designed for artists and educators, and are logically organized into resources and activities. Upgrade now to access 218 updated and never-before-published lessons, 4 to 8 new lessons every month, and new e-books by Brenda Hoddinott. R1 Glossary Of Art Terms (Updated February 2013) Definitions of art-related terms used in the resources and activities of Drawspace Curriculum (updated February 2012) $0.99or Upgradeto access all files
Lessons
drawingstuff.jpg (JPEG Image, 700 × 5000 pixels)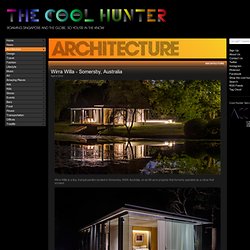 The Cool Hunter - Architecture
We love order and minimalism in buildings. New, freshly planned, pristine and perfect are great attributes for new structures, yet we also find ourselves drawn to things that aren't so flawless. Recycled, repurposed, previously loved, salvaged.
Art 1. Optical Design
The Blossom Light The Blossom Light by designer Ewa Sendecka features four modular LED components that can be bent and molded thanks to the flexible construction of the tubing that encases the power cable (the same used in gooseneck microphone holders). For further modification the components can be used in any order or number and plugged in for power on either the first or last module. Lay it down, stand it up, or hang it from the ceiling- a great modular lighting system that only requires a little imagination. Designer: Ewa Sendecka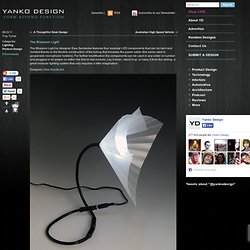 Blossom Light by Ewa Sendecka
Cirrata - Octopus Lamp by Markus Johansson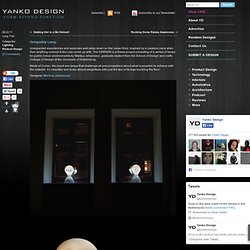 Octopoddy Lamp Unexpected experiences and surprises wait deep down on the ocean floor. Inspired by a creature more alien than anything science fiction can come up with. The CIRRATA is a thesis project consisting of a series of lamps for public indoor environments by Markus Johansson, graduate student from the School of Design and crafts College of Design at the University of Gothenburg. Made of Corian, the result are lamps that challenge all preconceptions about what is possible to achieve with the material.
Before I Die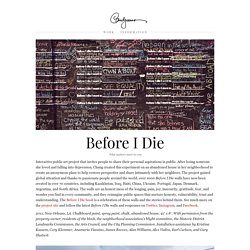 What is important to you 2011-ongoing New Before I Die book out! After Candy lost someone she loved, she went through a long period of grief and depression. With time she felt gratitude for the time they had together and eventually she found clarity in her life by contemplating death so much. But she struggled to maintain this perspective.
I-Heart-Math_210-l.jpg (JPEG Image, 600x400 pixels)
LMS - HEX - | Moltee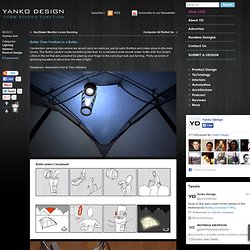 Better Than Fireflies in a Bottle I remember camping trips where we would carry an extra jar, just to catch fireflies and make glow-in-the-dark lamps. The Bottle Lantern looks something like that. It's a standard wide-mouth water bottle with four bright LEDs in the lid that are powered by placing your finger in the carrying hook and turning. Thirty seconds of spinning equates to about four minutes of light.
Bottle Lantern – Lamp for Campers by Alexandra Hart & Trey Williams
shuttle-Endeavour-sts130-nuit.jpg (JPEG Image, 1920x1277 pixels)
Chroma Watch - Bestsellers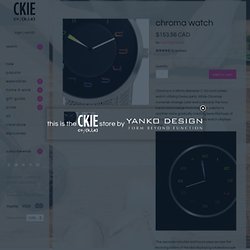 Chroma is a 38mm diameter (1.50 inch) unisex watch utilizing Swiss parts. While Chromas numerals change color every second, the hour hand colors merge from one color palette to another more gradually creating beautiful hues of the color spectrum.
barrel-monster-434x499-755052.jpg (JPEG Image, 434x499 pixels)
049.jpg (JPEG Image, 12830x597 pixels)
O1ZVr.jpg (JPEG Image, 640x479 pixels)