Design
Core77/BusinessWeek Design Firm Directory
With a hands on approach Ziesche Modern Apothecary is an exceptional bath and body products by Sherri Ziesche and designed by Noise 13. Click to read more Hovard recently launched Hudson Made Scullery Soap. A locally harvested soap made from all natural ingredients.
DesignApplause
Design Feast: Growing webliography of design
The Global Impact of Dementia 2013–2050 Report December 5th, 2013 Alzheimer's Disease International (ADI) has released figures from 'The Global Impact of Dementia 2013–2050′ report generated for the G8 Summit. Findings report a staggering 17% increase in the number of people living with dementia, compared to the original ADI estimates in the 2009 World Alzheimer Report.
Design Innovation Blog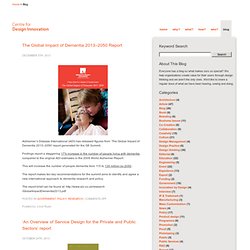 apr 04, 2014 WATCH: naoto fukasawa elaborates on the company's attention to craftsmanship, and his own approach to » 0 shares last week designboom attended the inaugural mextropoli architecture festival in mexico city.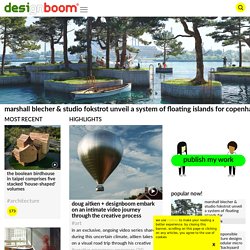 A guest post by Susie Francis writing on behalf of RODD Industrial Design Over the past year we've seen a new trend of invites to social events like weddings and birthday parties being made from beautifully engraved, smooth cut outs of wood. For this article, we look at the processes involved in the design and manufacture of the 'woodcards', taking in some examples, and giving tips on how you can design these fantastically imaginative items to suit your purpose or event. The first time I had a woodcard delivered through my letter box, it was to invite me to a friend's wedding, and the first thing I thought was, 'crikey, they must have spent a fortune on just the invitations'.
Having developed smaller projects using Objective-C/iOS I learned there are many benefits and drawbacks to native applications. HTML5 mobile web apps provide a quicker all-around experience for any mobile device – and even regular desktop monitors. This means you don't need approval from a marketplace or app store and you can publish online right away. There are certainly some drawbacks, namely that you can't access default libraries found in the Android/iOS SDKs. But if your application can work better running on a website then you should consider the possibilities. In this article I hope to present tips for new designers who may wish to attempt building their own HTML/CSS/JS web application from scratch.
www.agdmag.com
Milk |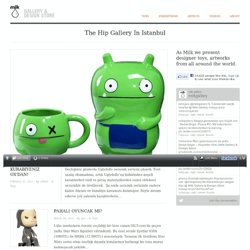 Geçtiğimiz günlerde Uglydolls seramik serisini çıkardı. Evet yanlış okumadınız, artık Uglydolls'un birbirinden neşeli karakterleri vinil ve peluş materyallerden sonra oldskool seramikle de üretilecek. Şu anda seramik serisinde sadece kahve fincanı ve kurabiye kavanozu bulunuyor. Böyle devam ederse çok yakında karakterlerin…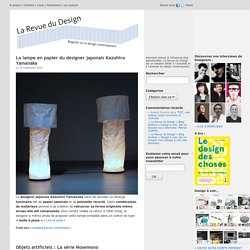 A partir d'aujourd'hui et jusqu'à dimanche, l'Institut français de Cologne et la villa Noailles présentent le travail de Julie Richoz, lauréate du Grand Prix Design Parade en 2012. La designer y dévoile notamment ses projets conçus à l'occasion de résidences à la Cité de la céramique de Sèvres, au CIRVA (Centre International de Recherche sur le Verre et les Arts plastiques) et à la bourse de création de la Galerie Kreo, obtenues dans le cadre du Grand Prix Design Parade. Lire la suite »
Voir l'articleThème(s) : Digital Painting, Guide du Digital Painting #7 : La Couleur Dans ce septième opus, nous développerons le thème de la couleur car bien savoir peindre la couleur et maîtriser certaines règles est primordial. Voir l'articleThème(s) : Art digital, Le style géométrique d'Amin Faramarzian