Aggregators
January 25 Dennis Hlynsky is a professor of film and animation at RISD whose most recent work, titled Small Brains on Mass, looks at bird behavior, particularly how they interact when flying in groups. To better understand how flying as a flock is achieved, Hlynsky filmed the birds and then stacked the images on the same frame for a set number of frames, the results show each bird's flight as a trail, but synchronized with the flock.
MetaFilter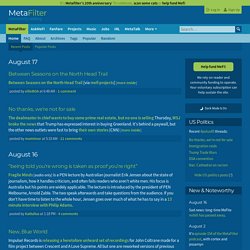 Digg
Delicious
Social Media News and Web Tips – Mashable – The Social Media Guide
StumbleUpon
reddit gold gives you extra features and helps keep our servers running. We believe the more reddit can be user-supported, the freer we will be to make reddit the best it can be. Buy gold for yourself to gain access to extra features and special benefits. A month of gold pays for 276.46 minutes of reddit server time!
REDDIT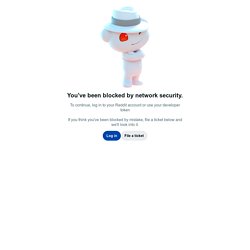 Pinyadda
FARK