Desserts
Cinnamon Roll Cake & My Shiny Life. You all know that I love breakfast foods.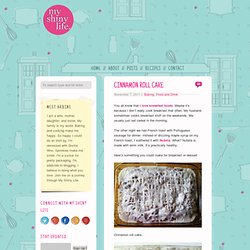 Maybe it's because I don't really cook breakfast that often. My husband sometimes cooks breakfast stuff on the weekends. We usually just eat cereal in the morning. The other night we had French toast with Portuguese sausage for dinner. The Motherlode Layered Cookie Bars! Good Thursday folks!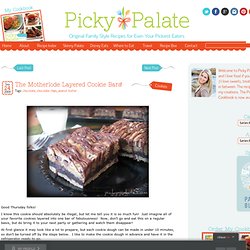 I know this cookie should absolutely be illegal, but let me tell you it is so much fun! Just imagine all of your favorite cookies layered into one bar of fabulousness! Now, don't go and eat this on a regular basis, but do bring it to your next party or gathering and watch them disappear! Oreo and Peanut Butter Brownie Cakes. So, after being gone all last week, this has been catch up on the house week.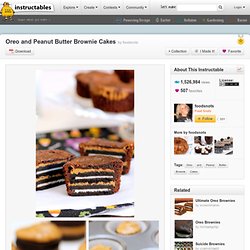 Mostly laundry actually. Man, who knew that a weeks worth of laundry from 5 people could be so daunting. Yikes!! Lovin From the Oven: Chocolate Chip Oreo Cookies. Chocolate Chip Oreo Cookies I procrastinate from my homework the best when I'm baking.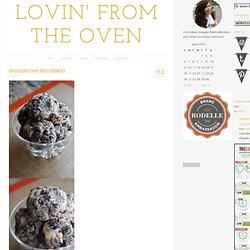 Seriously. Instead of writing a 1000 word paper, I browse through my bookmarks on my computer and decide what I want to bake. After figuring out my next culinary mission, I get right to it and start mixing my little heart away. Pip & Ebby - Pip &Ebby - Crack&brownies. Have you ever tried crack?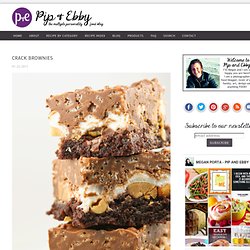 Yeah, me either. After eating these brownies, though, I feel like I would probably be less addicted to crack. Design Crush & Gimme S'more. - StumbleUpon. Chocolate Chip Lava Cookies. I am so in love with these darn chocolate lava cookies!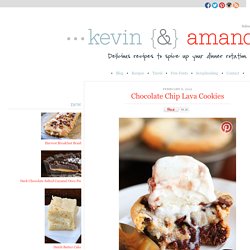 What is it about a warm, gooey chocolate chip cookie stuffed with decadent, rich, melted chocolate that makes it so irresistible?? Especially when topped with vanilla ice cream. These are one of Kev's favorite homemade treats, and he usually asks me to make them at least once a week. Nutella Cupcakes With Philly Cream Cheese Nutella Frosting! — A Happy Hippy Mom. My daughter is a Nutella freak and just loves the creamy chocolaty spread!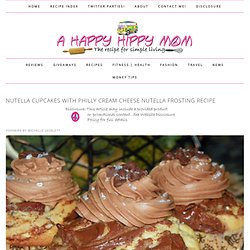 She would take a jar of it to school and her classmates would pass it around during lunch and eat it straight from the container. Probably not the most sanitary thing to do, but teens live for the moment and don't put much thought into that kind of stuff. I wanted to bake my daughter something special, so I decided to search for recipes using Nutella and found Self Frosting Nutella Cupcakes at Baking Bites.
Nutella Self Frosted Cupcakes 10 tbsp(140 grams) butter, softened. Toffee Bottomed Brownies - StumbleUpon. Toffee bottomed brownies, you make the rockin' world go round.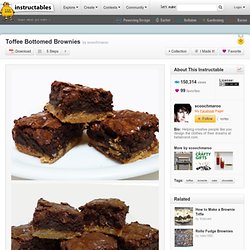 No doubt about it, this dessert is going to knock your socks off. Part buttery, caramelized cookie, part chocolate overload sensation, this treat is all things to all people (except those who don't like chocolate, and I try not to associate with those people). Give this toffee bottom brownie recipe a try for your next occasion! The original recipe called for half the following amount and was baked (at shorter times) in a 9" round cake pan. Apple Pies & Jo In the Kitchen - StumbleUpon.
I know, I've made a few pies lately.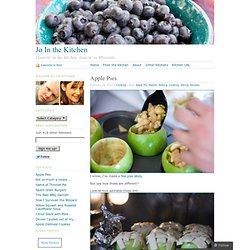 But see how these are different? Look at how adorable these are! I mean, come on. Could you resist? Chocolate Chip Cookie Dough + Cupcake = The BEST Cupcake. Ever. Recipe - Allrecipes.com - StumbleUpon. Martha Stewarts Cookies and Cream Cheesecakes Recipe | La Mia Vita Dolce - StumbleUpon. Posted by Grace Massa Langlois on Wednesday, 21st July 2010 I have yet to meet a person who doesn't like Oreo cookies or Cream Cheesecake Cupcakes.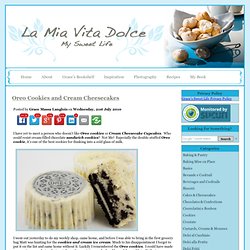 Who could resist cream-filled chocolate sandwich cookies? Not Me! Especially the double-stuffed Oreo cookie, it's one of the best cookies for dunking into a cold glass of milk.
---