I must learn to cook
Ingredients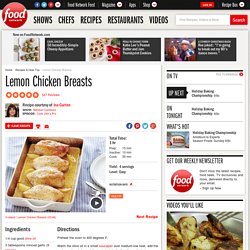 Lemon Chicken Breasts Recipe : Ina Garten
foodgawker | feed your eyes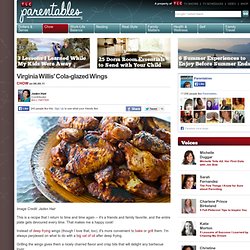 Image Credit: Jaden Hair This is a recipe that I return to time and time again -- it's a friends and family favorite, and the entire plate gets devoured every time. That makes me a happy cook!
Virginia Willis' Cola-glazed Wings
Make Your Own Ice Cream in Five Minutes
Photo Credit: Sarah Fernandez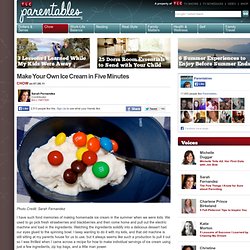 LaSaGnA TiMpAnO
I went to see tUnE-yArDs on Monday night with some friends, and as always we wanted to cook a meal that somehow related to the show we were heading to. Sometimes this is hard to do, but other times it seems to come naturally.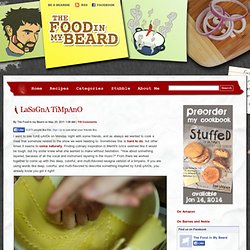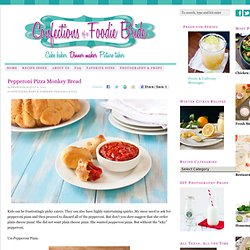 Pepperoni Pizza Monkey Bread Recipe
Kids can be frustratingly picky eaters. They can also have highly entertaining quirks. My niece used to ask for pepperoni pizza and then proceed to discard all of the pepperoni. But don't you dare suggest that she order plain cheese pizza! She did not want plain cheese pizza. She wanted pepperoni pizza.
Cinnamon Toast Rolls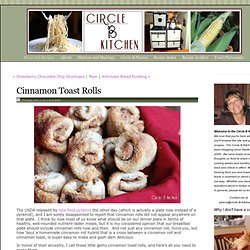 The USDA released its new food pyramid the other day (which is actually a plate now instead of a pyramid), and I am sorely disappointed to report that cinnamon rolls did not appear anywhere on that plate. I think by now most of us know what should be on our dinner plate in terms of healthy, well-rounded nutrient-laden meals, but it is my considered opinion that our breakfast plate should include cinnamon rolls now and then. And not just any cinnamon roll, mind you, but how 'bout a homemade cinnamon roll hybrid that is a cross between a cinnamon roll and cinnamon toast, is super easy to make and gosh darn delicious.
The Pastry Affair - Home - Garlic Parmesan Pull-Apart Bread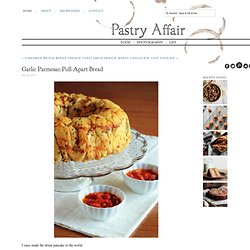 I once made the driest pancake in the world. I can see you sitting at home, staring at your computer screen, and scoffing at my bold statement. Driest pancake in the world? Yeah, right.
Healthy Baked Chicken Nuggets | Ginas Skinny Recipes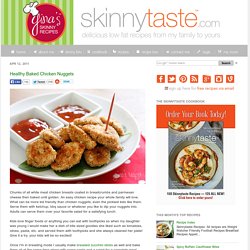 Chunks of all white meat chicken breasts coated in breadcrumbs and parmesan cheese then baked until golden.
*Simply Scratch*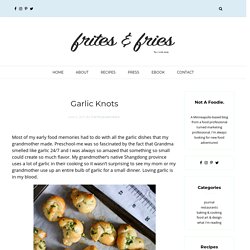 frites & fries - Garlic Knots
Garlic Knots Most of my early food memories had to do with all the garlic dishes that my grandmother made.
Recipes, Cooking Tips, Food Advice and Menus - KitchenDaily