I must learn to cook
Lemon Chicken Breasts Recipe : Ina Garten. Foodgawker | feed your eyes. Virginia Willis' Cola-glazed Wings. Image Credit: Jaden Hair This is a recipe that I return to time and time again -- it's a friends and family favorite, and the entire plate gets devoured every time.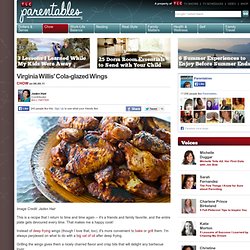 That makes me a happy cook! Make Your Own Ice Cream in Five Minutes. Photo Credit: Sarah Fernandez I have such fond memories of making homemade ice cream in the summer when we were kids.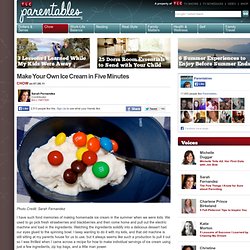 We used to go pick fresh strawberries and blackberries and then come home and pull out the electric machine and load in the ingredients. Watching the ingredients solidify into a delicious dessert had our eyes glued to the spinning bowl. I keep wanting to do it with my kids, and that old machine is still sitting at my parents house for us to use, but it always seems like such a production to pull it out so I was thrilled when I came across a recipe for how to make individual servings of ice cream using just a few ingredients, zip top bags, and a little man power. LaSaGnA TiMpAnO. I went to see tUnE-yArDs on Monday night with some friends, and as always we wanted to cook a meal that somehow related to the show we were heading to.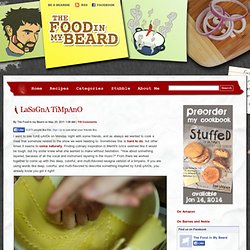 Sometimes this is hard to do, but other times it seems to come naturally. Finding culinary inspiration in Merrill's lyrics seemed like it would be tough, but my sister knew what she wanted to make without hesitation. "How about something layered, because of all the vocal and instrument layering in the music? " From there we worked together to come up with this deep, colorful, and multi-flavored lasagna version of a timpano.
If you are using words like deep, colorful, and multi-flavored to describe something inspired by tUnE-yArDs, you already know you got it right! Pepperoni Pizza Monkey Bread Recipe. Kids can be frustratingly picky eaters.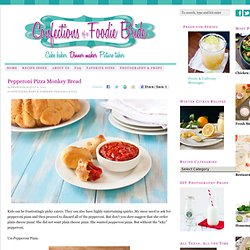 They can also have highly entertaining quirks. My niece used to ask for pepperoni pizza and then proceed to discard all of the pepperoni. But don't you dare suggest that she order plain cheese pizza! She did not want plain cheese pizza. She wanted pepperoni pizza. Cinnamon Toast Rolls. The USDA released its new food pyramid the other day (which is actually a plate now instead of a pyramid), and I am sorely disappointed to report that cinnamon rolls did not appear anywhere on that plate.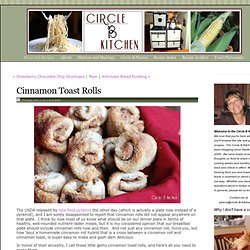 I think by now most of us know what should be on our dinner plate in terms of healthy, well-rounded nutrient-laden meals, but it is my considered opinion that our breakfast plate should include cinnamon rolls now and then. And not just any cinnamon roll, mind you, but how 'bout a homemade cinnamon roll hybrid that is a cross between a cinnamon roll and cinnamon toast, is super easy to make and gosh darn delicious. The Pastry Affair - Home - Garlic Parmesan Pull-Apart Bread. I once made the driest pancake in the world.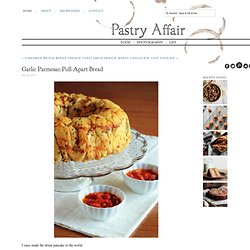 I can see you sitting at home, staring at your computer screen, and scoffing at my bold statement. Driest pancake in the world? Yeah, right. Healthy Baked Chicken Nuggets | Ginas Skinny Recipes. Chunks of all white meat chicken breasts coated in breadcrumbs and parmesan cheese then baked until golden.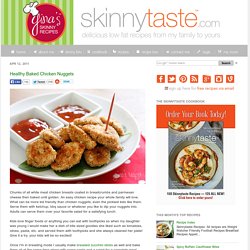 An easy chicken recipe your whole family will love. What can be more kid friendly than chicken nuggets, even the pickiest kids like them. Serve them with ketchup, bbq sauce or whatever you like to dip your nuggets into. *Simply Scratch* Frites & fries - Garlic Knots. Garlic Knots Most of my early food memories had to do with all the garlic dishes that my grandmother made.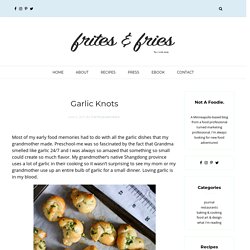 Preschool-me was so fascinated by the fact that Grandma smelled like garlic 24/7 and I was always so amazed that something so small could create so much flavor. My grandmother's native Shangdong province uses a lot of garlic in their cooking so it wasn't surprising to see my mom or my grandmother use up an entire bulb of garlic for a small dinner. Loving garlic is in my blood. When I make something with garlic in it, I tend to go nuts and use way more garlic cloves than necessary because I love using it. Recipes, Cooking Tips, Food Advice and Menus - KitchenDaily.
---