TRAVEL
We Love Winter, Yes We Do, We Love Winter, How 'Bout You? We're a winter-loving bunch in Wisconsin Dells and that's because we have the best of both worlds - indoor waterpark resorts and amusement parks plus outdoor winter sports like skiing and snow tubing. So, if you like warm temps year round, just park it at an indoor waterpark. On the other hand, if you can't get enough of the snow, take the sporty route and look to the outdoors for fun.
Official Site For Wisconsin Dells Tourism Info & More | Wisconsin Dells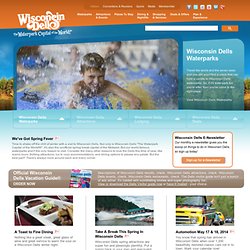 Travel Diary | The Modern-Day Melting Pot of Tangier
Hotel Ponte Sisto , Rome, Italy - 407 Guest reviews
Tips on Traveling Solo
Photo Credit: Emery Jane Kempis Daigle Traveling solo can be rewarding or can be daunting. The luxury of being the authority of oneself and is in full charge to what you do and go.