Food
Mmm, the Best Chocolate Desserts! I honestly believe that chocolate is the closest we can get to heaven as mortals. Seriously. Is there anything better than chocolate to make you feel all wonderful and gooey inside?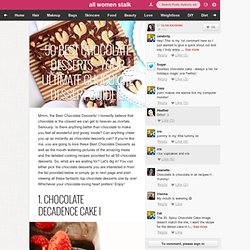 Ultimate Dessert Guide - 50 Best Chocolate Desserts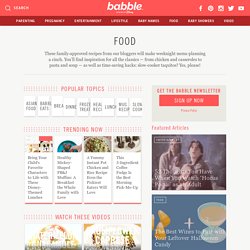 Nutella Mug Cake | Family Kitchen - StumbleUpon
I have been experimenting with different mug cakes every since I heard about them about a year ago. None of them have been winners. They were either too chewy, too dry, or not sweet enough.
Finger foods are my favorite kind of food—to eat but not to make. That's because they usually take a bit more work to put together than the full-size versions. Luckily, that's not the case with these delicious bruschetta bites. They're bursting with flavor and can be assembled in 15 minutes or less! So, preheat your oven, grab a loaf of your favorite baguette, and get out the cutting board. Bruschetta bites are the perfect edible addition to any gathering, and they're great to serve at holiday parties.
Baked Tomato, Garlic, and Basil Bruschetta Bites | PETA.org - StumbleUpon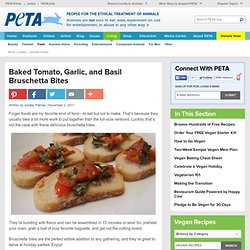 Kitchen Hack: One-Minute Bread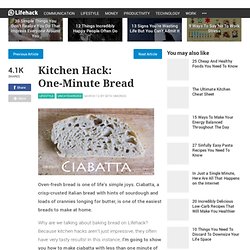 Oven-fresh bread is one of life's simple joys. Ciabatta, a crisp-crusted Italian bread with hints of sourdough and loads of crannies longing for butter, is one of the easiest breads to make at home. Why are we talking about baking bread on Lifehack? Because kitchen hacks aren't just impressive, they often have very tasty results!
garlic butter roasted mushrooms | smitten kitchen - StumbleUpon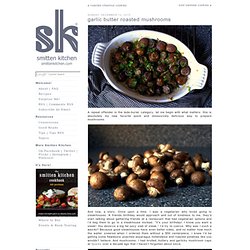 A repeat offender in the lede-burier category, let me begin with what matters: this is absolutely my new favorite quick and obsessively delicious way to prepare mushrooms. And now, a story. Once upon a time, I was a vegetarian who loved going to steakhouses.
Cookstr
Planting A Pineapple — Tickled Red - StumbleUpon
Did y'all know that you can take this and turn it into… This? And that this will eventually produce… This?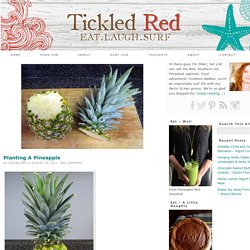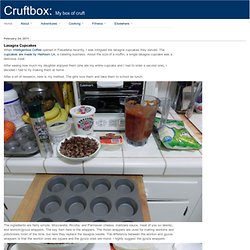 When Intelligentsia Coffee opened in Pasadena recently, I was intrigued the lasagna cupcakes they served. The cupcakes are made by Heirloom LA, a catering business. About the size of a muffin, a single lasagna cupcake was a delicious meal. After seeing how much my daughter enjoyed them (she ate my entire cupcake and I had to order a second one), I decided I had to try making them at home.
Cruft: Lasagna Cupcakes - StumbleUpon
Now youre cooking with comics.
Man-approved spicy oven fries | MNN - Mother Nature Network
Queso Blanco Dip {Sugar Rush Reinvented: #6}
How to Make Stuffed Meatballs | Food Republic
How To Make Perfect Brownies | How To Cook Like Your Grandmother
Sprinkle Bakes: Chocolate Cupcakes with Flaming Strawberries
Death By Oreo Cupcakes