A suivre
Gallery
HitFilm: All-in-one video editing, visual effects and 3D compositing for indie filmmakers - FXhome
About FXHOME Limited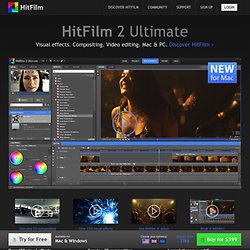 Bientôt au Cinéma
Marmoset | We make better, locally grown pixels.
Ouya : la console open source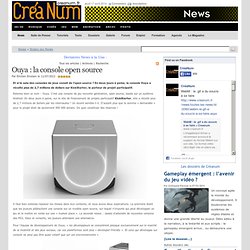 Et si le salu des consoles de jeux venait de l'open source ? En deux jours à peine, la console Ouya a récolté plus de 2,7 millions de dollars sur KickStarter, le porteur de projet participatif. Retenez bien ce nom : Ouya. C'est une console de jeu nouvelle génération, open source, basée sur un système Android. En deux jours à peine, sur le site de financement de projets participatif KickStarter, elle a récolté plus de 2,7 millions de dollars par les internautes !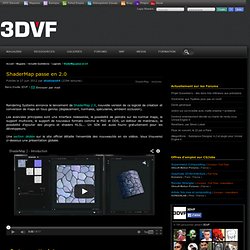 Rendering Systems annonce le lancement de ShaderMap 2.0, nouvelle version de ce logiciel de création et conversion de maps en tous genres (displacement, normales, spéculaires, ambient occlusion). Les avancées principales sont une interface redessinée, la possibilité de peindre sur les normal maps, le support multicore, le support de nouveaux formats comme le PSD et DDS, un éditeur de matériaux, la possibilité d'ajouter des plugins et shaders HLSL... Un SDK est aussi fourni gratuitement pour les développeurs. Une section dédiée sur le site officiel détaille l'ensemble des nouveautés en six vidéos.
ShaderMap passe en 2.0
Normal Map Generator and Normal Painting Application: Create and Convert Textures to Shader Maps used in Computer Graphics.
30 Geeky Artworks Created Using Microsoft Excel
Microsoft Excel, my boss loves it, I hate it to bits.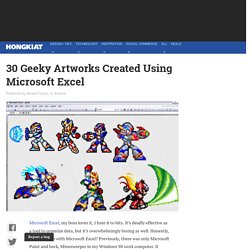 _v3
La banque d'images iStockPhoto propose un plugin pour plusieurs des logiciels de la nouvelle CS6 d'Adobe. Ce qui facilite la recherche d'images sans sortir des logiciels en question.
iStockPhoto propose un plugin pour Adobe CS6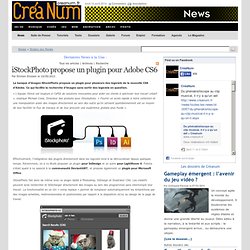 Blueprint Skateboards
www.davidgould.com
Download Faceware 3.0 : Image Metric
Comparatif Internet par satellite par volume de transfert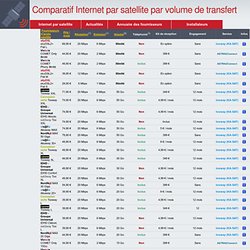 (1) Débits en émission et réception maximal possible selon le FAI, non garanti. (2) Volume maximal de données transférées par mois, la notion d'illimité est à la discretion du fournisseur d'accès. (3) Vers les fixes en France Metropolitaine et autres destinations selon conditions du FAI. Tarifs fournis par les fournisseurs d'accès satellite ou collectés sur leur site. Pas facile de mettre ce blog à jour quand on ne dispose pas d'une connexion à internet permanente.
Internet par satellite… ça ne fonctionne pas encore | Fée du voyage
Thea Render Gallery
Eat Sheep
Sheep were bred at record rates in the early 60′s after a direct relationship was realized between getting a good night sleep and the amount of sheep in the world. With the ability to count sheep into the thousands people were getting more sleep then they could ever dream of.
Articulation Home Page
Animated Review
Mitsuba Renderer Overview on Vimeo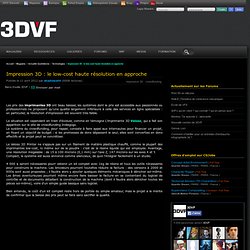 Impression 3D : le low-cost haute résolution en approche
Les prix des imprimantes 3D ont beau baisser, les systèmes dont le prix est accessible aux passionnés ou professionnels ne proposent qu'une qualité largement inférieure à celle des services en ligne spécialisés : en particulier, la résolution d'impression est souvent très faible.
Désolé, seuls les membres enregistrés peuvent participer. Posté le 14/01/2014 à 23h 36mi 54s
Imprimante 3D, ça bouge du coté de chez Junior !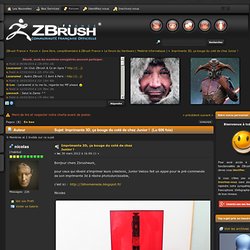 .:Bienvenue sur World of Crack - Contourner un blocage par proxy:.
Convert Kinect scans to 3D models with ReconstructMe
Wednesday, February 29th, 2012 | Posted by Jim Thacker
Réduire les délais de conception et de fabrication.
CWS Bois pour Solidworks - Solution de création de pièces - métiers du bois et de l'ameublement
Une imprimante 3D « grand public »
A propos des matériaux de Sculpteo | Impression 3D
Plastique blanc Blanc, solide, matériau parfois flexible de telle sorte à résister à la pression lorsqu'il est plié.
Boniface : le site pédagogique
Freeware - Sculptris 1.0
Shop
National Gallery of Art NGAkids STILL LIFE interactive
Demos | BioMotionLab
Replica Panerai Wooden Box-box,Box-box,Cases Replica ,replica Panerai
33% de réduction à La Varangue du Lagon
Kevin Karsch's Homepage
Motion capture à la main QUMA
ICT Graphics Lab