Libraries
presents
mental_floss Blog » What 10 Classic Books Were Almost Called
Remember when your high school summer reading list included Atticus , Fiesta , and The Last Man in Europe ? You will once you see what these books were renamed before they hit bookshelves. 1. F. Scott Fitzgerald went through quite a few titles for his most well-known book before deciding on The Great Gatsby .
Part I: England Your England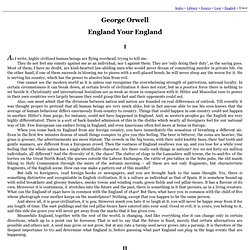 As I write, highly civilized human beings are flying overhead, trying to kill me.
100 Places to Find Your Next Great Read
By Caitlin Smith Whether you're into classics, mysteries, or a fluffy romance novel, it can sometimes be a challenge to find new books to fall in love with. However, the Internet is full of great sites that can help you get connected with books that you'll really enjoy reading.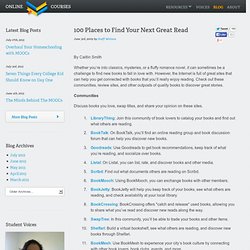 Marquis de Sade Electronic Library
Free etexts by the one and only Marquis de Sade. To read the Marquis de Sade (1740-1814) is disorienting, intimidating, exciting, frightening and ultimately exhilirating.