Food/recipes
Watermelon Limeade. Recipes. Five-Minute Chocolate Mug Cake. How to Make Homemade Candy Bars (Resolution Breaker) If you're like most people, you probably started off the year with a whole list of resolutions: more sleep!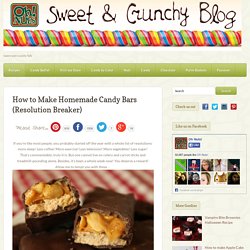 Less coffee! More exercise! Less television! More vegetables! Less sugar! Chocolate Cupcakes with Flaming Strawberries. Call me easily amused, but these little torch-topped cupcakes delight me.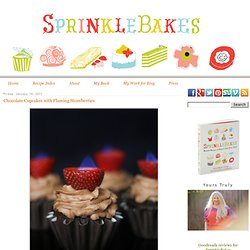 Besides being a cute novelty item for a party, I think they would add a little drama to the end of a romantic meal. I've been looking for something different to serve for Valentine's dessert, and this is definitely different. TasteSpotting | a community driven visual potluck. No-Bake Chewy Cookies and Cream Bars. Oh how I love a treat that can be whipped up in about 15 minutes.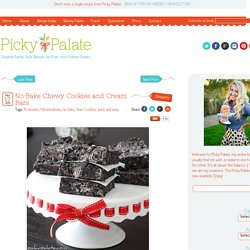 My boys and their buddies couldn't get enough of these Chewy Oreo Bars we had as an after school snack this week. Sometimes my spontaneous recipe creations turn out to be the most fun, lol! Homemade Oreos | Flour Child. Fact #1: I made Oreos.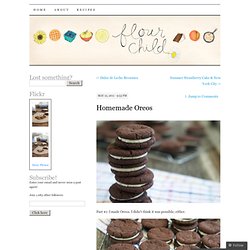 I didn't think it was possible, either. Fact #2: They tasted just like the real ones.. on crack. Healthiest Chain and Fast Food Restaurants. Get Topic Updates Share Slideshow Written by Amy Sandhu and Medically Reviewed by Scott Pearlman, M.D.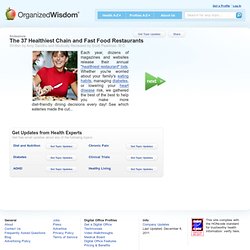 Each year, dozens of magazines and websites release their annual "healthiest restaurant" lists. Ten Worst and Best Foods. Do you want to know the best super foods to eat, for your better health?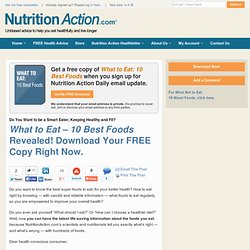 How to eat right by knowing — with candid and reliable information — what foods to eat regularly, so you are empowered to improve your overall health? Do you ever ask yourself "What should I eat?" Or "How can I choose a healthier diet?" Well, now you can have the latest life-saving information about the foods you eat, because NutritionAction.com's scientists and nutritionists tell you exactly what's right — and what's wrong — with hundreds of foods. How Many Fruits and Vegetables Should I Eat: A Visual Guide - Feature.
Despite the trendiness of Meatless Monday, the glamorous "vegetable butcher" at Italian megamart Eataly in New York, and the Pollanification of our diets, a staggering number of Americans still don't consume the recommended daily amounts of vegetables and fruits.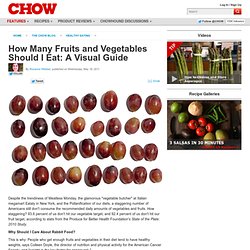 How staggering? 93.6 percent of us don't hit our vegetable target, and 92.4 percent of us don't hit our fruit target, according to stats from the Produce for Better Health Foundation's State of the Plate: 2010 Study. Why Should I Care About Rabbit Food? The 29 Healthiest Foods on the Planet | Belly Bytes.
Fruits 01.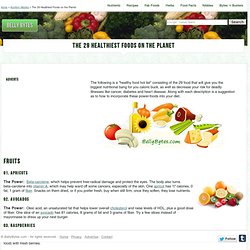 Apricots The Power: Beta-carotene, which helps prevent free-radical damage and protect the eyes. The body also turns beta-carotene into vitamin A, which may help ward off some cancers, especially of the skin. HERSHEY'S Kitchens Home Page Recipes. Spaghetti al Forno Recipe. Fried Ice Cream. I'm sure you are thinking about Cinco de Mayo this very minute.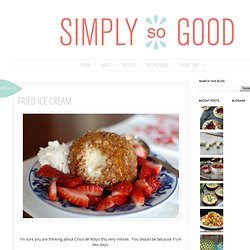 You should be because it's in two days. We look for any excuse to celebrate. We look for any excuse to celebrate with food. This year I thought I'd share a recipe for deep fried ice cream. Food Pyramid Submissions.
---