Things to Waste Time
Funny Pictures and Funny Videos | Apparently my Cashier is Gay...
Knoword | Expand your vocabulary!
10 Fascinating Food Facts
Most Upvoted 1945 votes The Guys in the Collars Don't Appreciate Ms. Cyrus 1062 votes Merber shers bern wit ert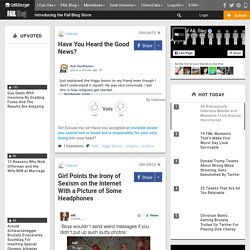 Failbook - Funny Facebook Status Messages ( Failbooking )
How to go from Japan to China
Random Thoughts of People Our Age
EVIL GUIDE PLAN
Sketch Swap
Multicolr Search Lab - Idée Inc.
Exciting Links for Boring Days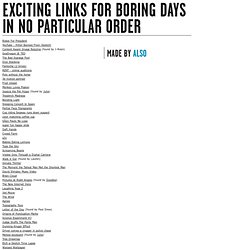 Robot For President
Pick the Perp
Ordinary people can be drop dead funny.
Things People Said