Lacheadon
Lachlan Yeates
PlayMaker School
Overview: A place where imagination is celebrated, dreams are realized, and play is paramount. No…it's not an amusement park. It's Playmaker, the new school model developed by GameDesk and supported by the Bill and Melinda Gates Foundation to help usher education into the 21st century and transform the way society views learning. Making Things at PlayMaker from GameDesk on Vimeo .
Blue Mars Blog: Educate with Blue Mars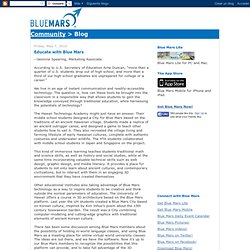 --Jasmine Spearing, Marketing Associate According to U.S. Secretary of Education Arne Duncan, "more than a quarter of U.S. students drop out of high school, and more than a third of our high school graduates are unprepared for college or a career." We live in an age of instant communication and readily-accessible technology. The question is, how can these tools be brought into the classroom in a responsible way that allows students to gain the knowledge conveyed through traditional education, while harnessing the potentials of technology?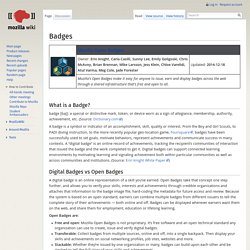 What is Mozilla's Open Badges project? Learning today happens everywhere, not just in the classroom. But it's often difficult to get recognition for skills and achievements that happen outside of school. Mozilla's Open Badges project is working to solve that problem, making it easy for anyone to issue, earn and display badges across the web -- through a shared infrastructure that's free and open to all. The result: helping people of all ages learn and display 21st century skills, unlock career and educational opportunities, and find new life pathways.
Online Diagram Software and Flowchart Software - Gliffy
25 Ways to Obtain Childrens Attention in a School Setting by Leah Davies, M.Ed.
Seven Levels of Consciousness & Organizational Values - Chart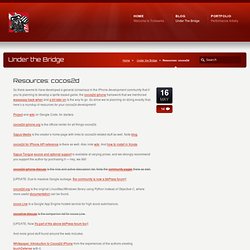 So there seems to have developed a general consensus in the iPhone development community that if you're planning to develop a sprite-based game, the cocos2d-iphone framework that we mentioned waaaaaay back when and a bit later on is the way to go. So since we're planning on doing exactly that, here's a roundup of resources for your cocos2d development! Project and wiki on Google Code, for starters.
Resources: cocos2d « Under The Bridge
Welcome to the sixth iteration of the open source iPhone and iPad apps list. A For those that have seen similar listings on other sites using the exact wordings, and links below welcome to the source for the original list. Also included are some open source iPad apps, and universal open source iOS apps.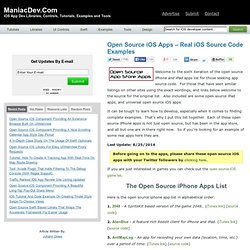 Make your own mods for Minecraft: Setting up MCP (Mac)
Index of /tutorials
Index of /tutorials Name Last modified Size Description Parent Directory - ast1.html 14-Aug-2011 11:53 24K ast2.html 14-Aug-2011 11:44 23K ast3.html 14-Aug-2011 11:45 17K ast4.html 14-Aug-2011 11:46 24K ast5.html 14-Aug-2011 11:47 13K spaceinvaders101.html 14-Aug-2011 11:11 36K spaceinvaders102.html 14-Aug-2011 11:02 18K spaceinvaders103.html 14-Aug-2011 11:07 43K spaceinvaders104.html 14-Aug-2011 11:04 14K tilemap1.html 14-Aug-2011 11:07 8.9K tilemap2.html 14-Aug-2011 11:09 26K webstart.html 13-Aug-2011 07:57 9.1K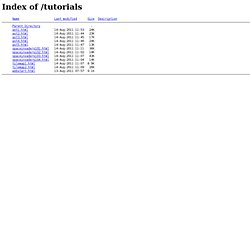 Sugar, sugar
Inflation. It's bad right? When prices rise your money is worth less and nobody wants to see their hard earned cash decline in value. But what is inflation anyway and what are its root causes? Turns out the situation is not as straightforward as it first appears.
A Visual Guide to Inflation