News
Edmonton Journal. BBC. BBC World Service. BBC America. BBC Middle East. 12 April 2014Last updated at 06:17 ET Egypt in crisis Reports, features and analysis as turmoil continues to grip a divided Egypt Gazans suffering effects of Egypt's drive against Muslim Brotherhood US scholar's wish to be buried in Iran on hold amid media backlash John Simpson: The importance of good, free journalism The untold side of the Camp David summit goes on stage Why it's tough being a woman and a fan in Kuwait Anti-Syrian hostility spawns Lebanon social media backlash Syrian refugees fear long wait in Lebanon's Palestinian camps Iranians unhappy as subsidy cuts bring rise in cost of living.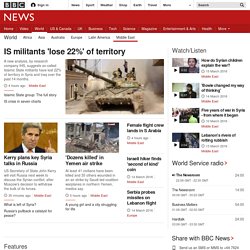 RT. RT - On Air. RT is a 24/7 English-language news channel.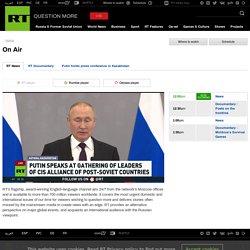 We are set to show you how any story can be another story altogether. Broadcasting over six continents and 100 countries, our coverage focuses on international headlines, giving an innovative angle set to challenge viewers worldwide.The channel is government-funded but shapes its editorial policy free from political and commercial influence. Our dedicated team of news professionals unites young talent and household names in the world of broadcast journalism.We're here to bring you another story. CCTV News.
---