Javascript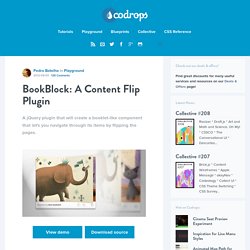 A jQuery plugin that will create a booklet-like component that let's you navigate through its items by flipping the pages.
Today, we're going to put on our computer science hats as we learn about some common design patterns.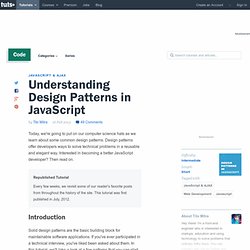 XRegExp: JavaScript regex library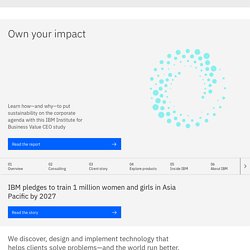 Node.js Guide
Node.js is a platform built on Chrome's JavaScript runtime for easily building fast, scalable network applications. Node.js uses an event-driven, non-blocking I/O model that makes it lightweight and efficient, perfect for data-intensive real-time applications that run across distributed devices. — The official Node.js website
OpenJsCad
Create an STL file for 3D printing using constructive solid modeling in Javascript.
JS101 [unsaved]
Animatable: One property, two values, endless possiblities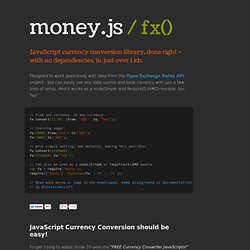 JavaScript Currency Conversion should be easy! Forget trying to adapt those 10-year-old "FREE Currency Converter JavaScripts!"
money.js / fx() - javascript currency conversion library
Organize Your Code with RequireJS
Writing web applications using JavaScript, HTML, and CSS can become overwhelming quickly.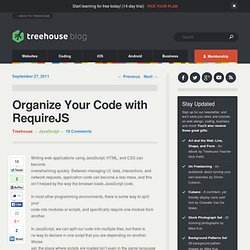 FlexBox
FullCalendar - Download
With contributions by James Padolsey, Paul Irish, and others.